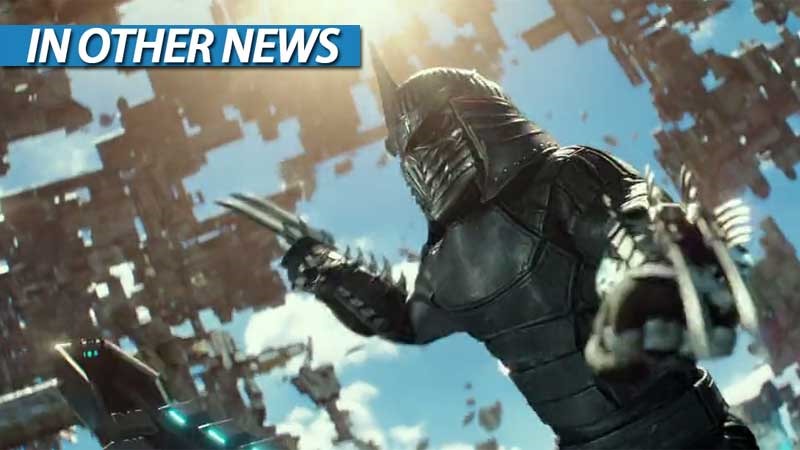 Middle of the month already, which means that we're a mere few weeks away from my favourite time of the year: rAge! As usual, I'll be sporting some ludicrous fashion within the Dome that'll most likely take its toll within minutes and leave me gasping for air. And yet, every year I look forward to this sweaty experience! See you guys soon!
In Other News: Rise of the Guardian codex on your mobile device, even PS4 Pro game covers will be enhanced and revisiting the 31st century of Mechwarrior 2.
Here's the news that we didn't post today, because you only get that in the season pass for Lazygamer.
News
Here's another look at extensive weapon customisation in Escape from Tarkov
IHS: Xbox Live is faster and more reliable than PSN
Games with PS4 Pro features will have a 'PS4 Pro Enhanced' on the cover
The Professional eSports Association is another new CS:GO league
Base-building space strategy RPG Halcyon 6 leaves early access
Dusk is trying really hard to melt your face off
Starbound update adds fishing, Novakid villages
Guardian Codex is Square-Enix's next mobile game
Stuff
DF Retro: Mechwarrior 2 – 31st century combat revisited
Playable version of cancelled WarCraft adventure game leaks after 18 years
Meet the first person to reach level 1000 in Overwatch
Picking apart a single frame in DOOM
Videos
What's on at The Movies
Meryl Streep and JJ Abram to team up for TV series THE NIX
Monday Box Office Report – Tom Hanks' SULLY makes a big splash
Now we're cooking! Watch the absolutely incredible trailer for Ben Wheatley's FREE FIRE
There's so much violence in this first trailer for Ben Affleck's LIVE BY NIGHT
James Cameron's AVATAR sequels will follow Jake and Neytiri's "family saga"
Last Updated: September 12, 2016