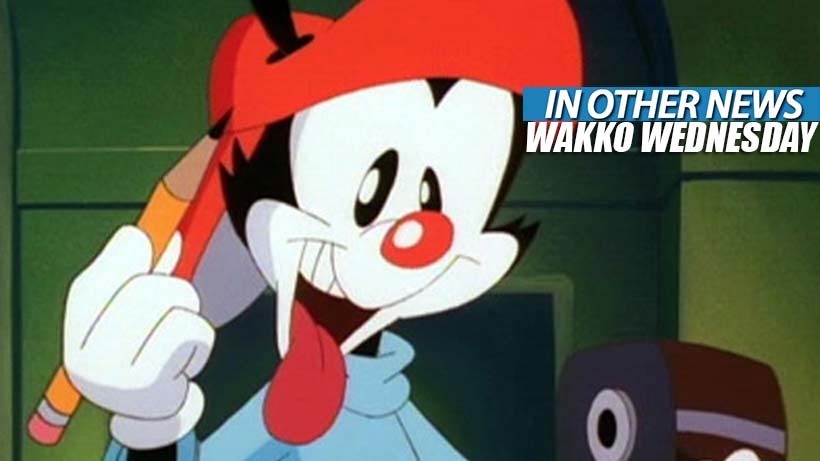 WELCOME…TO THE WORLD OF TOMORROOOOOOW! Right now, I'm enjoying my very first day of super-high speed ultra awesome Speed Force internet access, or known as normal internet in places beyond the hellish borders of PE. Yep, I've got an LTE router baby! While I still need to get the ominous massive box installed to give me proper lightning speeds, I'm enjoying the current product tremendously.
It also means that I can finally start streaming stuff, with an afternoon test run of Transformers Devastation being surprisingly HDey in quality. Naturally, the Internet has begun shuddering in fear and revulsion at the idea of having more of me online.
In Other News: Hmmmgetpsychonauts 2, Alton Towers heads to VR, there's some new PS4 firmware to download and you won;t believe what I just herd about Payday 2.
Here's the news that we didn't post today, because I was too busy renewing a number of tasteful 4K subscriptions online.
News
Sony PlayStation Plus outage extensions on their way
Psychonauts 2 Fig campaign closes having raised more than $3.8 million
Payday 2 is getting paid Goat Simulator DLC
Desert Bus 2.0 is coming to Oculus Rift
Release date confirmed for Homefront: The Revolution
PS VR has "strongest title count," says GameStop CEO
Alton Towers announces VR ride Galactica
PS4 firmware update coming today, fixes… you guessed it
Stuff
Square Enix just disappointed the hell out of Dragon Quest fans
Assassin's Creed Chronicles: India is a spin-off taking risks and finding its feet
Element is an RTS for people who don't have time for RTS games
Performance Analysis: World of Tanks on PS4
Videos
What's on at The Movies
WORLD WAR Z sequel loses its director Juan Antonio Bayana
Jamie Foxx set to play Little John in ROBIN HOOD: ORIGINS
Midweek Movie Mouth-off: Could this be DiCaprio's Oscar year?
You'll forget your family in this new trailer for 13 HOURS: THE SECRET SOLDIERS OF BENGHAZI
Ryan Coogler officially directing BLACK PANTHER; probably won't return for CREED sequel
HAN SOLO origin film actor shortlist narrowed from over 2500 to about a dozen
I don't understand what they are saying with this new trailer for the RUSH HOUR TV Series
Last Updated: January 13, 2016