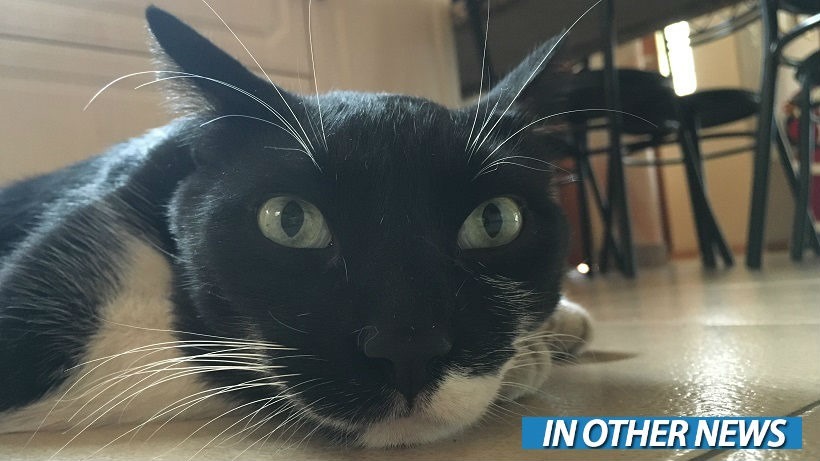 Darryn got hooked up with super fast LTE this week, that lucky bastard. Meanwhile, Gavin just found out that there are zero plans to have his house plugged into a nearby fibre network, which has made him 50 shades of sad. No wonder D has been fired over 9000 times in the last 5 minutes alone!
In Other News: Life is strange, the Dead Rising studio is looking to hire some people, more theories about Supreme Leader Snoke, and Snoop Dogg is mad.
Here's the news that we didn't post today, because we were too busy swearing at Cancer. Cheers, Alan Rickman.
News
Square Enix's Life is Strange-inspired #EverydayHeroes campaign helps anti-bullying charity
Harmonix Finally Admits It Laid Off Two Employees
Dead Rising studio hiring for two new Unreal Engine 4 projects
Square Enix cancels Hitman pre-orders on PlayStation Store, says 'don't panic'
Stuff
The 13 Most Nonsensical Theories About The Identity of Supreme Leader Snoke
It's almost time to play the Half-Life campaign with friends
Google Cardboard adds 'inexpensive' spatial audio to its SDK
Snoop Dogg Is Really Mad About His Limited Xbox Live Connectivity
Bossa Studios is holding a Worlds Adrift creative writing contest
Videos
Watch Someone Murder Everyone In Undertale At Record Speed
Dota 2 Fails of the Week – Ep. 145
STAR WARS: Boba Fett's SECRET Origins
What's on @ The Movies?
A Review in 4 Questions: THE REVENANT
She put a curse on me in this trailer for THE WITCH
We Review THE REVENANT – A grizzly tale that will attack all of your senses
CHRONICLES OF NARNIA: THE SILVER CHAIR looking to reboot the franchise
This PENNY DREADFUL Season 3 teaser trailer will be your reckoning
STAR WARS directors JJ Abrams & Colin Trevorrow tease Rey's parentage
And your 2016 Razzie nominees are…
Model: my little Lupin. Dawwww look at that face! (Editor's note: Matty was mauled soon after he took that photo)
Last Updated: January 14, 2016