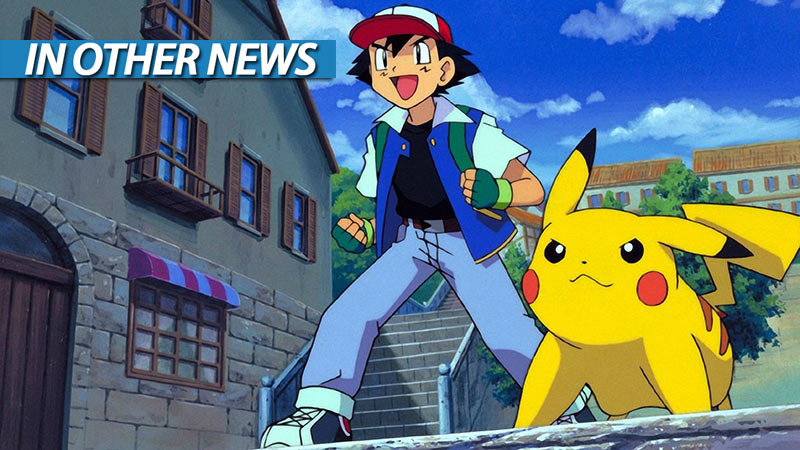 Everywhere I go, I see people glued to their cellphones. "Pinsir," they murmur. "Chansey"."Wartortle". And then it hits me. My PTSD. Pokémon Traumatic Stress Disorder. I flash back to those days during the war, where men would die just so that they could trade Machokes and force an evolution. The days where our drill sergeant would force us to recite the entire original Pokérap. I remember the fall of the Pokemon gyms, and the rise of the Elite 4. DON'T LET IT HAPPEN AGAIN! WE SHAN'T SURVIVE ANOTHER POKÉWAR!
In Other News: Get a head in life with Headlander, that mini-NES has some limits and the ballad of Big Benny.
Here's the news that we didn't post today, because I was too busy preparing for trouble, and making it double.
News
Record-breaking Patreon game cancelled after dev split
Nintendo's mini NES will only ever support the 30 included games
Leffen to miss EVO after all due to further visa issues
More EA games available on GOG as DRM-free titles
Earth Defense Force 4.1: The Shadow of New Despair appears on Steam
You are the last human in Headlander – well, you're the last human head
Star Wars Battlefront's upcoming Skirmish mode will enable offline play
You can sign up right now for Mobius Final Fantasy's western launch
Stuff
Presented without comment, Star Citizen: The Ballad of Big Benny's
Sadly, Metal Gear Pachinko has beautiful cutscenes
Doom's Vulkan patch is a PC performance game-changer
WipeOut was one of the coolest games ever made
Videos
What's on at The Movies
You are going to need to break things in this trailer for A MONSTER CALLS
Very positive first STAR TREK BEYOND reactions: Fun at warp speed
Star Wars Celebration kicks off today! Here's when you can watch all the live-stream panels!
Sigourney Weaver reveals Neill Blomkamp's ALIEN film to give Ripley 'an ending'
Last Updated: July 15, 2016