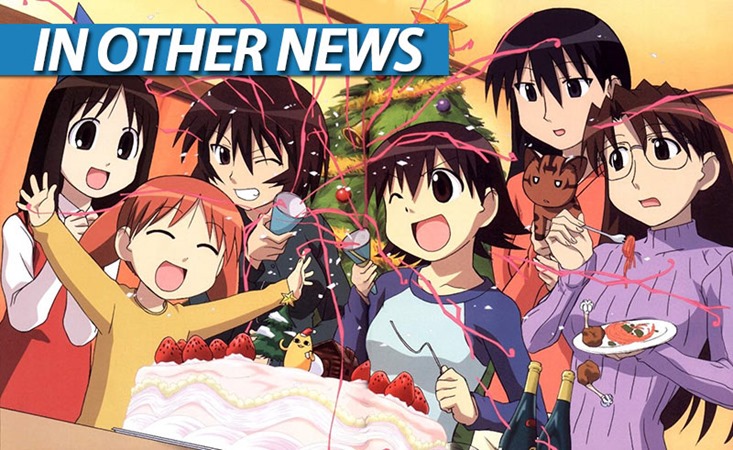 WE INTERRUPT YOUR REGULARLY SCHEDULED DICK AND FART JOKE HOUR FOR AN IMPORTANT ANNOUNCEMENT! Because today is a special day. I mean yes, there is that whole goodwill to mankind stuff going on right now where devoting 67 minutes of your time helping out people for Mandela Day isn't a bad idea, but it's also resident anime, manga and JRPG superfan Umar's birthday today. And this cake I baked him is just sooo kawaai. Happy birthday pal!
In Other News: EVO Japan announced, the dead may rise once again on PS4, Steam has a VR bestseller and you should really wear a shirt when challenging somebody at the biggest fighting game tournament of the year.
Here's the news that we didn't post today, because we were too busy remembering that nothing is more badass than treating a person with respect.
News
Evo Japan announced. More details later this year
Dizzy finally joins the cast of Guilty Gear Xrd: Revelator
Dead Rising Remaster may be coming to PS4
Valkyrie Drive coming west September 16
Pokémon Go boosts Pokémon Ruby and Sapphire sales
Scrap Mechanic gets Steam Workshop support
Steam has its first VR-only best seller
Star Citizen is free-to-fly for the next week
Stuff
Shirtless guy tries to challenge EVO champ, gets thrown out
Face-Off: Carmageddon: Max Damage
Buried in the first Legend of Zelda is a glimpse of Dark Souls
Videos
What's on at The Movies
Monday Box Office Report – Ghostbusters ain't afraid of no pets… but they should be
First pics of Guy Ritchie's KING ARTHUR movie
Chris Hemsworth to return for STAR TREK 4!… Wait, what?!
MORTAL KOMBAT 3 has not been finished off yet
No rules, no ref! It's the first full trailer for KICKBOXER: VENGEANCE!
New details, trailer and poster revealed at ROGUE ONE Star Wars Celebration panel!
Last Updated: July 18, 2016