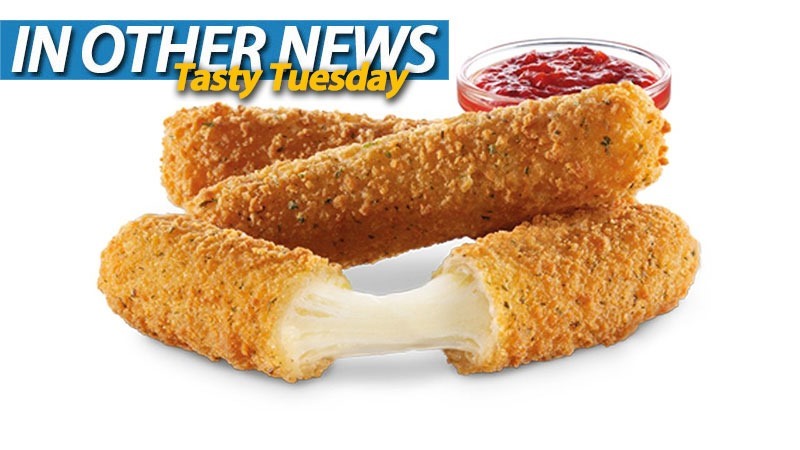 I've been trying to cut down on the amount of crap I eat. It's not because I'm unhappy being a fat bastard, or that I think I need to get in to shape or some sort of misguided goal like that. It's more because I'd like to live to see 40, and putting deep fried cheese in to my gob isn't likely to help. And it's been good. I've not shoved cake in to my face for ages now – but truth be told, I've never really fancied the stuff much.
Deep fried cheese though? That's the sort of thing that calls out to me in my dreams. Right now, I'd slap me own mum for a Mozzarella stick, yes I would.
In Other News: Cuphead is tough, Vivendi keeps on gobbling up Ubisoft, G2A is a dark hole of shady practices and ReRoll is gone.
Here's the news we didn't post today because we were to busy unfollowing Darryn on Twitter.
News
Ambitious RPG from ex-Ubisoft devs, ReRoll, has been cancelled
Vivendi now owns 20% of Ubisoft shares
Harvey Smith wants Dishonored to become a pen and paper RPG
Offworld Trading Company gets map editor DLC today
Cuphead's platforming levels are brutal
Civilization 6 trailer explains changes to cities
Sony is rolling out PlayStation VR demos at retail
Inafune says launch version of Mighty No.9 'is better than nothing'
Stuff
That's one way to land a spaceship
Skyrim remastered: PS4, Xbox, PC, mods and everything we know
Overwatch fans have turned Tracer into a completely different character
Murky world of PC game key reselling exposed by indie developer
Videos
What's on at The Movies
Eli Roth to direct Bruce Willis in DEATH WISH remake
Promise to hold on tight for the new trailer for MISS PEREGRINE'S HOME FOR PECULIAR CHILDREN
Writer Dean Devlin talks the STARGATE reboot trilogy: It will finish telling the story
Still a chance we could see Jack Bauer in 24: LEGACY
Margot Robbie set to star in Tonya Harding biopic
Last Updated: June 21, 2016