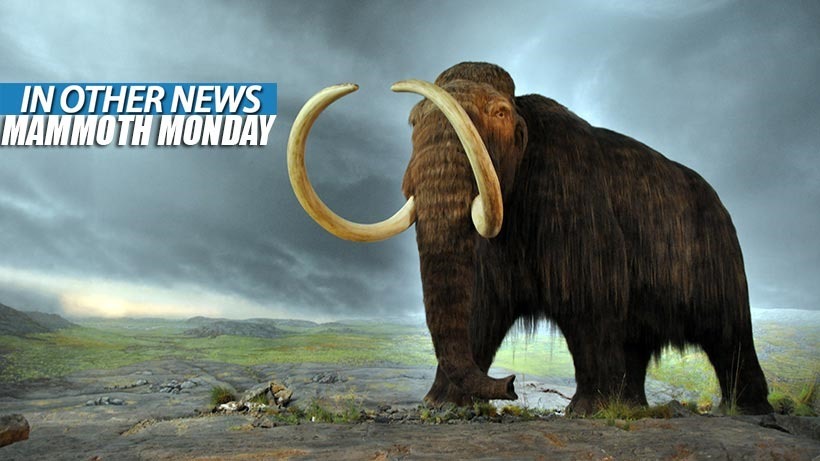 Okay look, I have ideas. Ideas on how to save the country ahead of the budget speech. You don't need to hike VAT or charge extra with the Sin Tax. We'll just tax sloppy websites instead. Clickbait headline? That'll cost ya? Excessive hollering and acting like a buffoon on YouTube? That'll cost ya. Ass-kissing to the extreme in your posts? Pal, that won;t just cost ya. That's a paddlin' that is followed by all your assets being seized. Join me folks. Together, we can make South Africa great again.
And possibly build a wall to keep clickbait away from our borders.
In Other News: Something Fowl fleets this way, Dragon Age is feeling tactical, Hyper Light Drifter is in limbo on Wii U and Nathan Fillion's many faces.
Here's the news that we didn't post today, because we were too busy telling Ubisoft that Far Cry Primal needs more Pauly Shore DLC.
News
Nelly Cootalot: The Fowl Fleet finally out next month
Namco originally pitched Pokken as a Taiko: Drum Master game
Valve fleshes out competitive TF2 beta plans
Would you like a 'Dragon Age Tactics' game in the style of XCOM or Fire Emblem?
BioShock: The Collection resurfaces on Brazilian ratings board
One Black Desert Online costume will set you back $32
Retail release confirmed for Tales from the Borderlands
Hyper Light Drifter up for pre-order on GOG, Wii U port "in limbo"
Stuff
The remembrance of things parsed
The many, many faces of Nathan Fillion
Reading and writing in Ice-Bound, an unmissable narrative game
The Legend of Zelda was born 30 years ago today, on an ugly floppy disk
Videos
What's on at The Movies
Doug Liman to direct first scripted virtual reality TV series
DEADPOOL writers talk sequel: Cable, budget, X-Men characters and possible teamups
God can't help you in this new trailer for THE DARKNESS
SAN ANDREAS gets a sequel – and volcanoes
THE DARK TOWER castings confirmed… but who is Abbey Lee playing?!
Last Updated: February 22, 2016