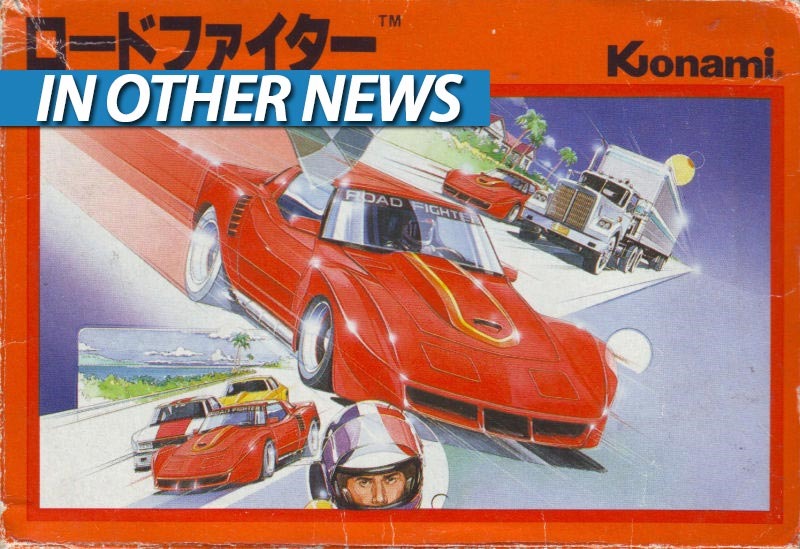 I often have no idea what to type in this space, usually relying on people to fall for "HEY LOOK OVER THERE" tricks as I scarper off to the weekend. And I need to change that. What really helps, is having a topic every week to revisit. And since we're still sort of a gaming site, why not chat about retro games? One of my particular favourites back in the day, was Road Fighter.
It was an odd racing game, an 8bit beast with a top-down view and some blisteringly quick gameplay. But I always loved the sound effects that came with each session. The 8 bits of sound that could convey anything from crashes through to oil streaks which would send a person spinning. Damn good fun. Anyone else ever play this gem?
In Other News: Prepare for some private DOOM, Ubisoft reckons Nintendo has learnt a few lessons and here's how you'll have every lackey in Mafia 3 ending their sentences with "Si Patron".
Here's the news that we didn't post today, because we were too busy reminding people at funerals to go pay their TV license.
News
DOOM Deathmatch and Private Matches are now live
Battlefield 1 unveils its maps and modes
FIFA 17 Play First 10 hour trial live for EA Access and Origin Access members
Mafia 3 trailer explains how to make and manage money in New Bordeaux
20-year-old Japanese Mario 64 interview finally gets translated
Developer of Minecraft console editions joins Team17 board
New Senran Kagura teased for 2017
Ubisoft on NX: Nintendo has learned from the Wii U
Stuff
Inside the troubled development of Star Citizen
If Nintendo won't make a new Advance Wars, these guys will.
FIFA 17: How the Frostbite engine improves visuals
After backlash, Riot is changing how pros are paid
DF Retro: MDK revisited – a PC game quite unlike any other
Videos
What's on at The Movies
I'm gonna fight you in this trailer for FIST FIGHT
Movies out Today: 23 September 2016
You review THE BLAIR WITCH: A surprisingly fun watch
ABC developing new female led MAGNUM P.I. series
The DARK TOWER TV series is on its way, with Idris Elba
This new featurette for LUKE CAGE is just getting started
Last Updated: September 23, 2016