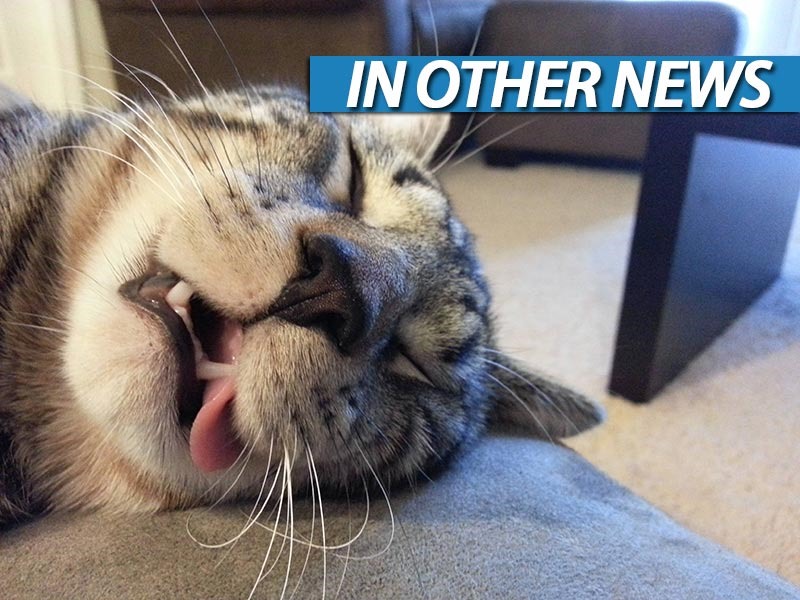 GENTLEMEN, BEHOLD! THE WEEKEND! Carbon-fibber chassis (LIAR!). Massive rims. An engine that uses actual ground-up horses so that we don't have to joke about the horses under the hood. The Weekend (trademark pending) is fuelled and ready to go! There's only room for two in this bad boy of course. Now fight amongst yourselves for a spot in The Weekend, because where we're going we don't need no roads.
In Other News: Valve is being sued, Xbox is excited about VR, Sega wants to get the quality of Sonic right and the best Overwatch strategy for dealing with those f***ing turrets.
Here's the news that we didn't post today, because we were too busy checking to see if David Cameron wanted a job with us.
News
Someone is suing Valve for running an "illegal online gambling market", and it's Counter-Strike: Global Offensive
Stellaris' Asimov patch detailed, beefs up the mid-game
One year on, Devil's Third is shutting down – but you can pick it up on the cheap today
Escape From Tarkov offers 15 minutes of atmospheric alpha footage
ReCore could've just as easily been named 'DeCore'
'We're trying to get Sonic's quality right,' says Sega
Mighty No. 9's nearly four-hour-long credits last longer than the game
Xbox: 'We're very excited about VR'
Stuff
The Oculus Store still needs a lot of work
What's gone wrong with Mighty No. 9?
A wicked Overwatch strategy for dealing with turrets
Saying goodbye to my favourite game
Videos
What's on at The Movies
James Earl Jones' Darth Vader confirmed for ROGUE ONE; new pics and reshoot details revealed
Jason Statham is relentless in the first trailer for MECHANIC: RESURRECTION
Dwayne Johnson possibly set to star in Universal's WOLFMAN movie
Rumour: Ghost Rider is heading to AGENTS OF SHIELD's fourth season?
F— off! It's the first trailer for WAR ON EVERYONE!
The devil has a hold on these two in the new trailer for AMERICAN HONEY
Last Updated: June 24, 2016