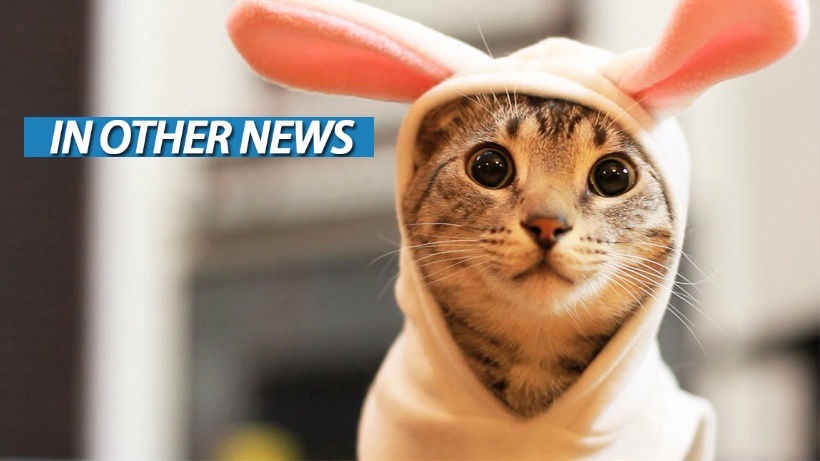 Happy Easter everybody! Be sure to stuff your face with all of the food, and of course, a million chocolate eggs. Enjoy the long weekend ok? We'll see you next Tuesday, bright and early.
In Other News: A Dota 2 team changes its roster, Logitech shows off a new mouse, a cynical look at the future of Minecraft, and the best BAtman and Superman story ever told.
Here's all the news we didn't post today because we were too busy collecting all the Easter goodies in Cookie Clicker.
News
Square-Enix's New RPG Harkens Back To Their Big 90s Classics
Don't Starve: Shipwrecked leaves Early Access next week
Professional Dota 2 teams see shocking roster changes ahead of championship deadlines
Get A Good Look At Rift Launch Game Chronos From Former Darksiders Devs
Logitech's wireless, ambidextrous G900 Chaos Spectrum is its new flagship gaming mouse
The Banner Saga 2 gets April release date
Stuff
A Cynical Look at The Future of Minecraft
The best Batman and Superman story ever told
10 Modern Games That Are Challenging Yet Rewarding
Final Fantasy 15 gets Latin American Spanish and Brazilian Portuguese localisations
Videos
Slain looks sufficiently intimidating in this launch trailer
Ratchet & Clank's new story trailer has movie-like visuals, storytelling
Dota 2 Fails of the Week – Best of Ep. 124-149 (Lord of the fails)
What's on @ The Movies
This new trailer for THE HUNTSMAN: WINTER'S WAR has the worst plan ever!
Is a CAPTAIN BRITAIN TV-series in the works?
Movies out Today: 24 March 2015
We review Daredevil Season 2: Prepare to be Punished
Here's your first look at THE LEGO BATMAN MOVIE!
(Header)
Last Updated: March 24, 2016