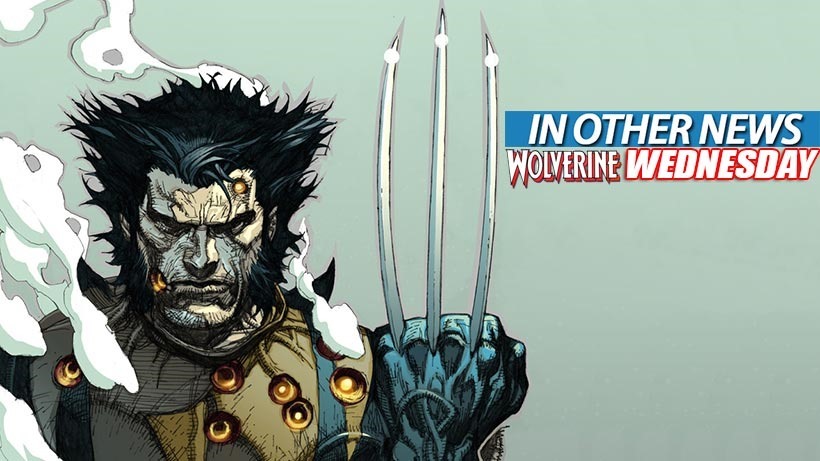 So what's the cosplay plan for this year? I've currently got a costume sorted for my Freddy Krueger outfit, complete with a face for radio. And I've even got a swell mask to give me the proper look. HA! BEAT YOU TO THE OBVIOUS JOKE! But I've also got an urge right now, to wear a batsuit again. It's easily the most taxing costume around when done properly, a cocoon of rubber and latex that that sweat cannot escape from. And clearly, I haven't learnt my lesson yet.
So if I do undertake yet another hair-brained scheme, a quick word of warning: Hugs will cause me to be ejected from your grip like the sweaty, slippery weasel that I am. And I'll most likely be bellowing that I am Batman as I near the apex of huggy-ejection.
In Other News: Nina Williams is back, Donald Rumsfield has his own game, assemble some Wolverines in the Homefront sequel and Suikoden II did pretty well last year.
Here's the news that we didn't post today, because I was too busy telling Matty that the first rule of Telepathy club is
News
See how pins can be moved on Xbox One home screen with future update
Nina Williams confirmed for Tekken 7: Fated Retribution
Mortal Kombat XL store listing reveals unannounced costume pack
Homefront: The Revolution has four player co-op
US politician Donald Rumsfeld has released a video game
John Romero is still working on a new shooter
Unravel developer says EA is 'the friendly giant'
Lenovo patches security flaw in software with '12345678' as a password
Stuff
Star Wars Outpost revealed: a galaxy far, far away "meets Settlers of Catan/EVE"
Recreating horror manga in the flesh
Fabulous Beasts is Jenga for the gods
Suikoden II did pretty damn well last year
Videos
What's on at The Movies
SA's Weekend Top 10: Gatvol of THE SKYWALKER SHOW
Midweek Movie Mouth-Off: the worst jobs in movie universes
This trailer for HUNT FOR THE WILDERPEOPLE is a bad egg!
DVD REVIEW: MR. HOLMES – This one's not that elementary
Rumour: New THOR: RAGNAROK plot details could give Hulk fans what they've been wanting
This trailer for HBO's animated adult comedy ANIMALS will put things in a different light
Last Updated: January 27, 2016