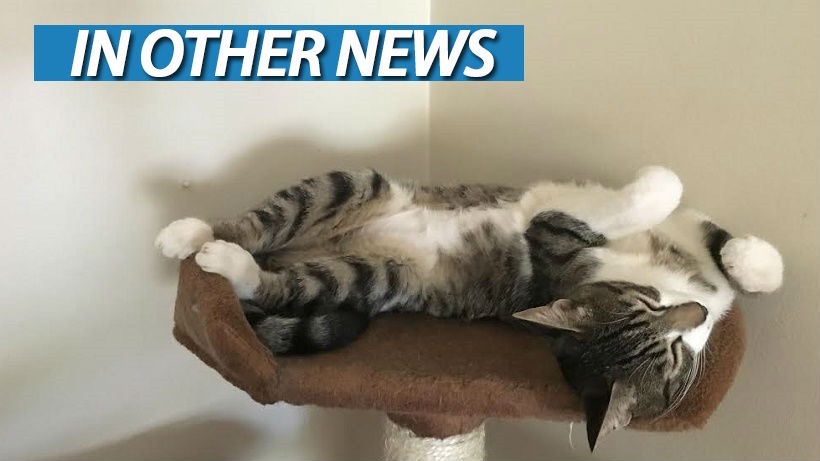 So I'm going away tomorrow. My destination? No idea! All I know is that I'm off to some farm with my girlfriend and some of her friends and CRAP why does this sound like the premise for a horror film? I'M TOO YOUNG TO DIE!
I'm not worried about being murdered by a masked maniac mind you. I'm more worried about all the drinking games that have been proposed. I'M TOO YOUNG TO DIE OF ALCOHOL POISONING!
In Other News: Team Fortress 2 gets competitive, Guild Wars 2 gets an update, a really tough Mario Maker level, and why Luke should NOT have blown up the Death Star.
Here's all the news we didn't post today, because we were too busy scanning a million documents one by one.
News
AI Learns To Beat Master Of Ancient Chinese Board Game
Think you're good enough to rock Team Fortress 2 competitively?
Sony's attempt to trademark 'Let's Play' dealt critical blow by gaming law firm
Hard Reset Redux Sets Sights On Consoles And PC As Punishing Shooter Gets Extra Life
MMO-ish WH40K: Eternal Crusade hits Early Access
Guild Wars 2 winter update out now, glide across Central Tyria
Stuff
Go Get Your Own Loyal Stormtrooper Spinny Stun Baton
Just watching this Mario Maker level gave me PTSD
Life is Strange sponsors actual Everyday Heroes photo contest
Realistic Pokémon Artist Delivers Zapdos And An Interesting Take On Voltorb
NZXT unveils its first mini-ITX case, The Manta
Videos
Watch a posh kid get turned into a Pokemon in this Super Mystery Dungeon trailer
Ghostbusters, Doctor Who and Back to the Future meet in LEGO Dimensions short
Film Theory: Luke SHOULDN'T Destroy The Death Star (Star Wars)
What's on @ The Movies?
Disney says that STAR WARS and MARVEL movies will keep coming forever
We review The 5th  Wave – a wave of disappointment
Arnold Schwarzenegger updates us on the new CONAN movie
This new ANGRY BIRDS MOVIE trailer reveals the source of anger
Mode: My little Luna having a nap. AWWWWW!
Last Updated: January 28, 2016