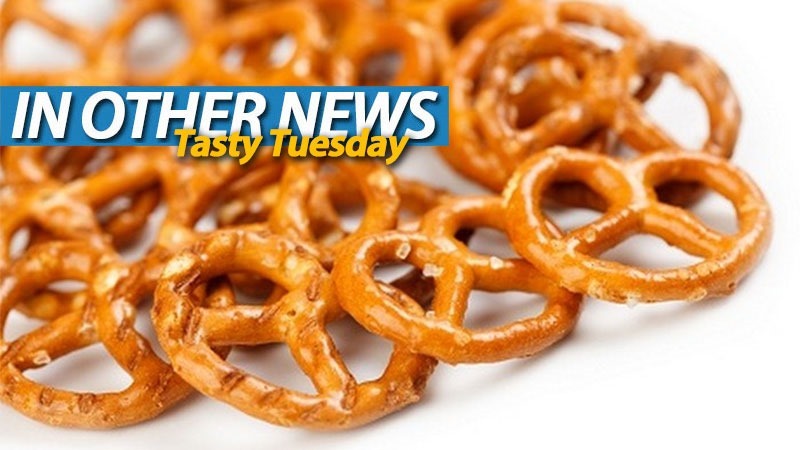 Not everybody likes to snack on stuff while they game. I do – but I hate having oil, grease and chip dust anywhere near my controllers, which puts some of my favourite snacks out of contention; crisps, biltong et al are all out unless I eat them with chopsticks (hey, it works!). So my favoured snack for gaming these days is pretzels. No, not the soft, fresh baked sort (which are amazing) – but the snack sort you buy in bags from your local shop. Little mess, no greasy fingers, and crunchy, savoury noms. Perfect. You tell us though! What do you snack on when you game?
In Other news: No Infinite Warfare on the infinitely old consoles, Kickstarter made Romero its bitch, His Story about Her Story and FROM may be preparing you to die in VR.
Here's the news we didn't post because we were too busy finding a way to go back in time so we could put money on Leicester to win.
News
No Call of Duty: Infinite Warfare on Xbox 360 and PS3
Mods will reign supreme in Stellaris, says Paradox
From Software could be working on a PlayStation VR title for 2017
InSomnia has a new, playable prologue chapter and Kickstarter campaign
The World's Longest Five Minutes is indeed longer than five minutes
Ratchet & Clank scores second UK No.1
'Uppers' is shaping up to be a pretty neat looking brawler
Romero and Carmack cancel Blackroom Kickstarter
Stuff
Dark Souls 3 invader trolls hosts hard with Obscuring Ring
His Story: How Sam Barlow rewrote the video game script
The First Order's TIE pilots are looking sharp
Could Suda 51's Let it Die set a new standard for F2P action games on console?
Videos
What's on at The Movies
You have no idea what's happening in this trailer for THE DUEL
Sylvester Stallone is set for a TV series based on Mario Puzo's OMERTA
Tuesday Box Office Report – Disney rules the world
John Krasinski to star in Amazon's JACK RYAN TV series
THE FLASH movie loses its director; is AQUAMAN next?
Last Updated: May 3, 2016