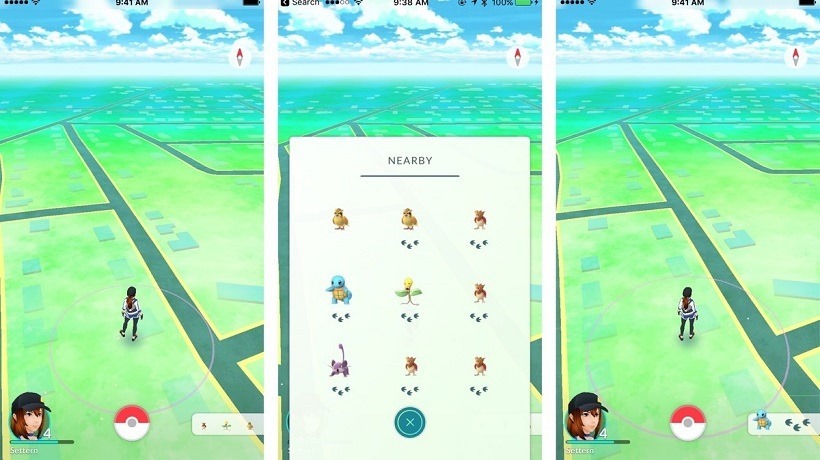 Pokémon GO in the past 48 hours has been a little bit of a rollercoaster ride, and especially so for developers Niantic. Over the weekend the studio pushed an update that simultaneously killed in-game tracking of Pokémon, while also shutting down any third-party website that tried to help with that. It left players incredibly frustrated at the prospect of hunting being purely luck-based, with thousands voicing their anger at Niantic directly.
So it's unsurprising that it's taken a little while for them to respond. Niantic has, however, finally spoken about the reasoning behind the changes made to Pokémon GO, and how it plans to proceed forward. Referring to the removal od the 3-step tracking, Niantic claims that their system was confusing and not up to scratch with what they expected to achieve when first rolling the game out. They've removed it for now, but plan to implement something better in the future.
We have removed the '3-step' display in order to improve upon the underlying design. The original feature, although enjoyed by many, was also confusing and did not meet our underlying product goals. We will keep you posted as we strive to improve this feature.
So why attack websites that were already doing that just fine? Niantic claims that the popularity of these websites was having an adverse affect on their quality of service, which could mean two things. Ether Niantic was not happy with the way these tracking websites affected the game's meta, or the constant calls to the API (which most websites made use of) was putting unnecessary strain on the already fragile servers.
We have limited access by third-party services which were interfering with our ability to maintain quality of service for our users and to bring Pokémon GO to users around the world. The large number of users has made the roll-out of Pokémon GO around the world an… interesting… challenge.
Niantic also promise that rollouts in countries without Pokémon GO will be happening soon, with the company inundated with requests from all over the world. Without any dates for any releases, features updates and more though, it's a bit of a hollow update though – especially since players who want to continue playing are now finding it even harder to stay attracted. Niantic proclaims that they're working especially hard on these missing features, but for their sake it really needs to happen fast.
Last Updated: August 2, 2016