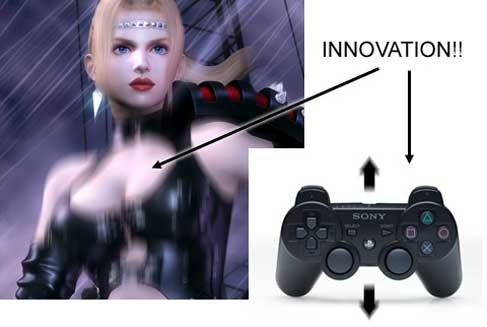 Ninja Gaiden II on the 360 was an excellent, albeit frustratingly difficult slogger that didn't quite match up to the original. Ninja Gaiden Sigma II on the PS3 promises to make the game better through a number of means, not least of which is the PS3 exclusive co-op mode. PS3 Ninjas can now add another feather to their caps and another reason to game naked. (What? Just me?)
Ninja Gaiden Sigma 2 on the PS3 is revolutionary. It allows players – and I'm not making this up – to jiggle the breasts of the game's playable female protagonists by using the motion capabilities of the SixAxis controller. This, I feel, is the future of videogames. Using one hand to waggle the controller around frees up one's other hand for eating a sandwich, or whatever else you may need a single hand for.
…And people thought Tecmo's Team Ninja was perverted under Itagaki's direction.
Source : IGN
Last Updated: September 4, 2009