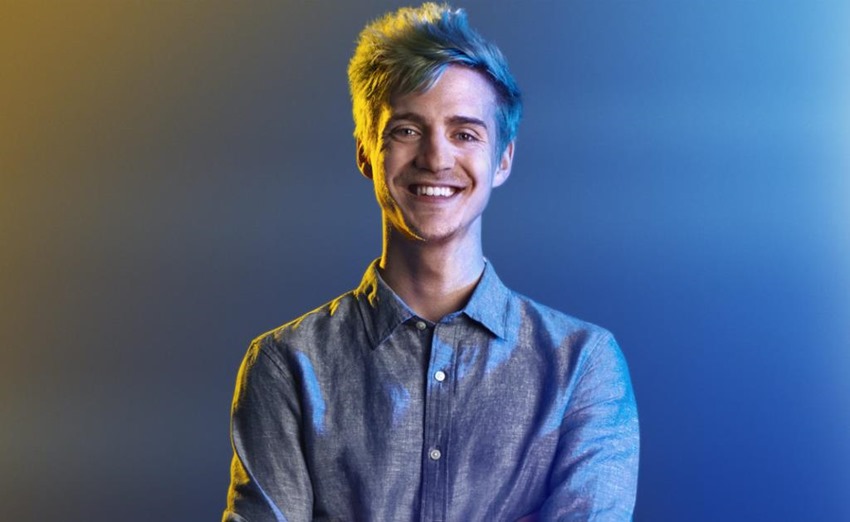 If Twitch has a face, it's one of a polite fella with blue hair and a humble style of playing games that doesn't make you want to reach through your TV screen so that you can permanently silence the grating chuckle-monkey in front of you. Having risen to fame with his Fortnite streams, Tyler "Ninja" Blevins has long been the de facto name in livestreaming for a good couple of years now over on Twitch.
That's all about to change, as Blevins isn't just trying out a new service for his future streams. He's making that move exclusive as he heads towards the lucratively greener pastures of Mixer. "I know this may come as a shock to many of you, but as of today, I will be streaming exclusively on Mixer," Blevins said in a video posted on his Twitter account.
I feel like this is a really good chance to get back in touch with my roots and really remember why I fell in love with streaming in the first place.
That's a huge scoop for Mixer, as Microsoft's livestreaming service has been the Glass Joe to Twitch's Mike Tyson for many a year now. The service itself is a rad one and has plenty of user-friendly features within it, but it has yet to crack the armour of the near-monopoly that Twitch has on the streaming industry. With Blevins, Mixer has nabbed a celebrity whose audience reach on Twitch reaches around 15 million followers. How many of those followers are willing to make the transition from Mixer to Twitch, remains to be seen.
"We've loved watching Ninja on Twitch over the years and are proud of all that he's accomplished for himself and his family, and the gaming community. We wish him the best of luck in his future endeavors," Twitch said in a statement via Kotaku. The big question here, is just how effective Microsoft's acquisition of Ninja (for what must have been a stupid amount of cash) will be and if his personal brand can help drive eyeballs towards Mixer.
The biggest name is never a solid guarantee, but if the presence of Ninja does see numbers rise for Mixer, we could be looking at a whole new bidding war for influencers and the rights to host their presence exclusively on any given platform. Twitch, if you're listening, you can have me locked down for a mere million bucks. Okay, R500 000. FIVE RAND AND THAT'S MY FINAL OFFER!
…I'll serve you for that half-eaten Twinkie in the bin, c'mon guys.
Last Updated: August 2, 2019