Ninjas in Pyjamas, or NiP. have announced they're parting ways with their former Dota 2 team. The Dota 2 team, which was picked up a year ago despite a number of years of the Ninjas attempted entry into Dota 2, will now return to the pool as free agents as NiP plan to focus on Counter-Strike: Global Offensive and League of Legends.
NiP's CS:GO team is arguably what they're best known for from the early days of Counter-Strike 1.6 and the past few years in CS:GO where the roster has achieved a number of tournaments wins. Last week NiP re-entered League of Legends in the EU LCS, a "no-brainer" considering the current developments in North America which includes revenue sharing arriving in 2018. The announcement stated weak performance as a core factor for the release of the Dota 2 team, citing the addition of League of Legends to their core focus in terms of MOBAs.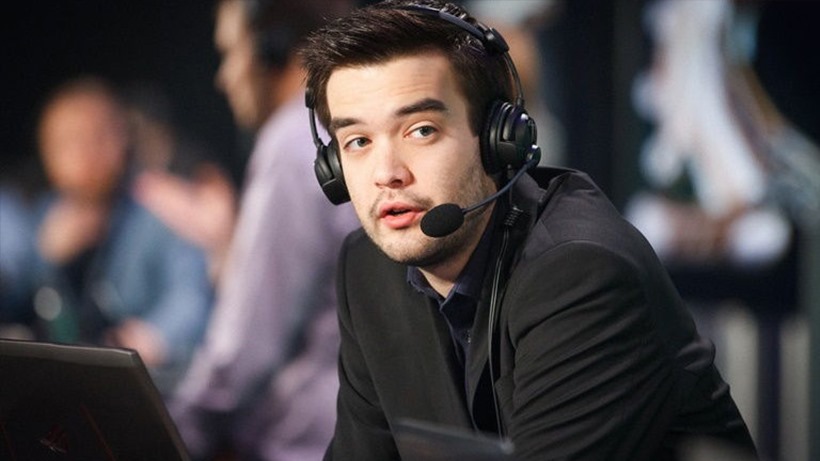 Troels 'SyndreN' Nielsen, who was recently removed from the ex-NiP roster.
NiP's CS:GO team has also fallen on tough times lately as they entered another slump, something which is slowly becoming a norm of one of Sweden's top teams. "We feel this prioritization is necessary from an organizational perspective to fully focus on delivering the results which are expected of us from all our fans and partners around the world," NiP said in their announcement.
It seems players weren't all that impressed, as tweeted by carry player Adrian 'Era' Kryeziu.
Officialy not in @NiPGaming anymore. We'll still play tho and prove them sooo so wrong 😉

— Adrian Kryeziu (@EraDota) June 4, 2017
NiP still retains a strong CS:GO lineup despite their recent struggles, and the growing interest in League of Legends is something which cannot be ignored. It's unfortunate that the Dota 2 team are now left without a home, but the roster of players will continue to compete as stated by Era and will most likely find a new team within the upcoming months.
Like esports?
Check out esports central
Last Updated: June 5, 2017