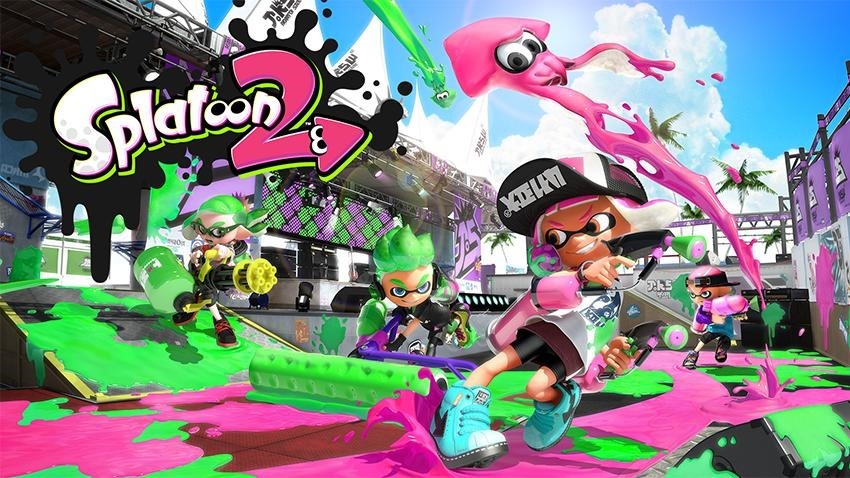 Thanks to a hardware exploit and a few software ones, Nintendo's Switch has been cracked open. When that happens to a platform, it invariably gets flooded with cheaters. Splatoon 2 is now rife with them, and Nintendo has no real answer to this. There are some ways to report cheaters and griefers – players who're invisible, have infinite ink-meters and invulnerability – but they're not effective. Nintendo is leaving players to do the policing themselves, and it's just not working. It's leaving legitimate players frustrated. One became frustrated enough to hack the leaderboards, begging Nintendo to add some sort of anti-cheat system.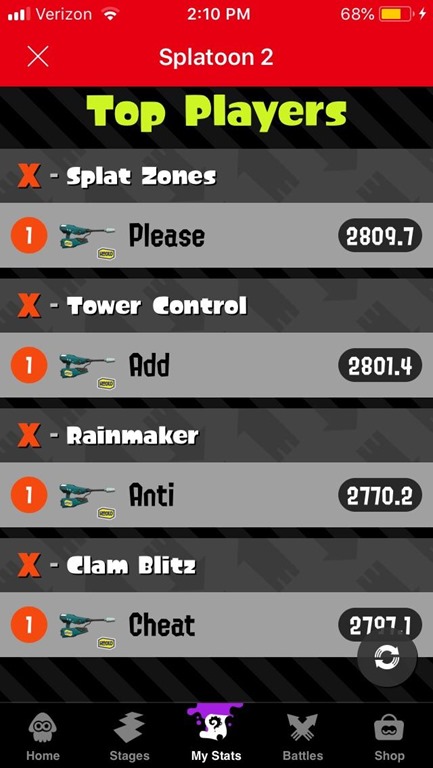 "I've never personally played the first Splatoon, but I heard how bad it was, being overrun by cheaters who tamper with the game and impose unfair advantages on others," PleaseAddAntiCheat said.
"I, at first, was relieved that the Switch had a decently strong system security. Perhaps that's what the development team thought as well. Yet it doesn't justify removing all the security measures from the first game, and leave the game and its players completely defenseless to ill-purposed griefers who mod their game to victory. I figured that someone needs to deliver a message to Nintendo."

"My purpose was to call attention to the current issue that plagues the game, and I've done that," said the leaderboard hacker on Reddit. "But my message is, please make protecting your players the top priority."
Unfortunately, it's not quite worked out. Instead, Nintendo has banned the virtual protestor.
The hacker, PleaseAddAntiCheat, has confirmed that Nintendo has banned his Switch from online activities indefinitely, along with a message from Nintendo.
"Thank you for using Nintendo Switch," says the message.
Your in-game actions have been determined to be in violation of the Nintendo Account User Agreement, including the Nintendo Code of Conduct."
Nintendo apparently won't reverse the ban either.
"This is Nintendo's final decision.

If violations continue, other actions, such as further restricting your usage of Nintendo Account services may be taken.

We appreciate your cooperation in creating an enjoyable online environment."
That's…taking one for the team, I guess? On the plus side, Nintendo's definitely seen the message. Hopefully this leads to some sort of anti-cheat system, or this digital martyrdom's all for naught.
Last Updated: July 16, 2018