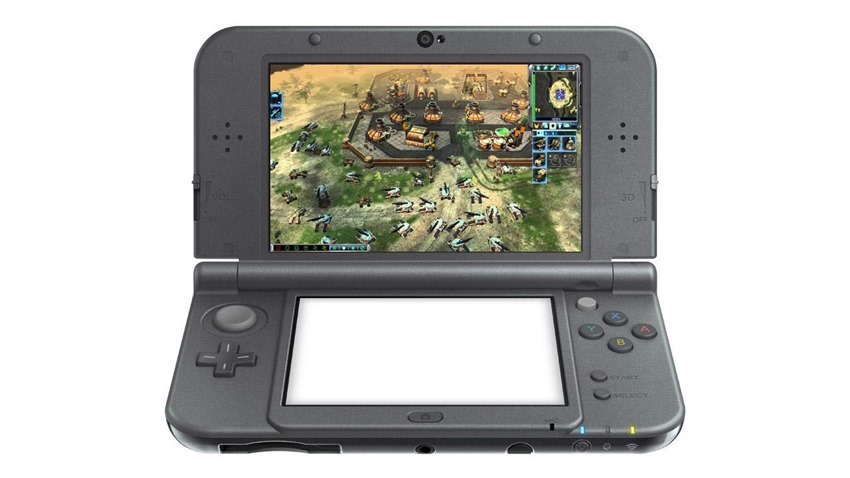 The Nintendo Switch might be a license to print money for the big N, but that console wouldn't have been possible without the groundwork set by the Nintendo 3DS. That handheld is a marvel of technology, a compact device that offered double the screens for your eyeballs and some of the best games of all time within its diminutive frame.
Hell, my own 3DS is proof of this. An OG layer-cake version that I got my hands on during the launch week of the console from way back in 2011, my handheld console has a lifetime of wear and tear on it that I wouldn't trade for anything in the world. With the Switch in its second year and the only real games on the horizon for the device being Captain Toad: Treasure Tracker and WarioWare Gold in July, you'd be forgiven for thinking that the days ahead are numbered for Nintendo's dual-screen champ.
I wouldn't blame you. Seven years is a hell of a good innings for the 3DS, which has been eclipsed by the Switch. Is there room for a new 3DS console with the Switch being so dominant as a household and a mobile console? Nintendo's newest president Shuntaro Furukawa certainly thinks so. "Although it has become longer as a product, in terms of ease of purchase, it has advantages over switches," Furukawa said via some dodgy Google Translate from the Kyoto Newspaper.
Switches can also be carried, but for the time being we decided to divide themselves. As for the successor, we just stated that "we are considering various possibilities."
I'd be game for that. The Nintendo 3DS is currently a gateway device for the big N and their various titles, that still has plenty of juice under the hood. More recent upgrades to the hardware have given it plenty more grunt, but the idea of a sequel device could be something. Honestly, if Nintendo brings out a new 3DS that has even better hardware, a lower price point and an eye towards more experimental games while also allowing indies to operate on it, I'd be more than ready to make a day one purchase.
Don't…don't look at me like that my original Nintendo 3DS. I have the seven-year itch, okay?
Last Updated: July 2, 2018