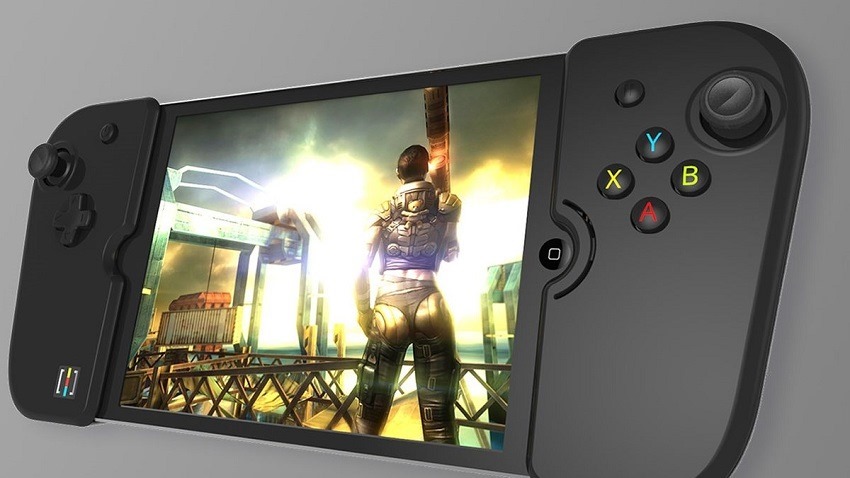 Nintendo and its Switch have been exceeding expectations all year, and that sort of success attracts attention. Not only are gamers still clamouring for the chance to buy one (it's still a major issue in Japan), companies who might have had similar design ideas in the past are now seeing opportunity to take a slice of the pie. Or at the very least that's how you might interpret a new lawsuit from Gamevice, who claim Nintendo are using their patented design without permission.
Never heard of Gamevice or their Wikipad though? That's not too surprising, given that the device the company is claiming Nintendo stole never actually came out. The Wikipad was an idea back in 2012 that would essentially bolt on a controller bridge to a tablet. The tablet was boasting features such as glasses free 3D and high-powered gaming, but Gamevice never saw the idea through after a couple of revisions. The Nintendo Switch could be seen as the idea of a hybrid done right, but Gamevice seem to think their design was stolen in the process.
As such, they're looking for some of their own. The lawsuit calls for damages and the immediate ban on Nintendo Switch sales. Gamevice claim that the Switch is just too closely similar to their Wikipad, and as holders of that patent Nintendo had no right to manufacture their own. Gamevice refused to comment on the lawsuit when contacted by Engadget, but you can read the full filing right here.
It's no shock that Gamevice now wants to steal some of the limelight, but patents are tricky business. It's really unlikely that Nintendo being that large corporate company that it is, didn't perhaps see this coming from some direction, and it's a little hollow for Gamevice to assume that they hold the rights to an entire idea across all implementations. Either way, it's just another reason for the Switch to be in headlines again.
Last Updated: August 11, 2017