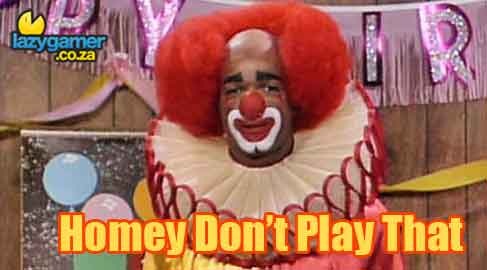 Amidst the excitement of the announced PS3 and Xbox 360 price drops, it was expected that Nintendo in turn would lower the price of its market dominating Wii. If you had hopes for a Wii price drop so you too could get your waggle on, I'm afraid I have bad news for you.
Nintendo isn't playing that game and has no intentions of lowering its price – the same price it's sold for since its launch – any time soon. Probably because people are still buying the thing en masse.
Somehow actually believing herself, Nintendo's Denise Kaigler iterates that "Our focus has always been on creating fun and engaging game-play experiences" "Because of that focus," she says – this time truthfully, "Wii has been the best-selling video game system in the United States for two years and counting."
"It offers the most fun and the best value for consumers. Wii can be played by every member of the family the moment it comes out of the box. It's the only console that offers the option of precision motion controls right now, with the Wii MotionPlus accessory( Which incidentally doesn't come in the box) . And Nintendo systems are the only place you can play new and classic Nintendo franchises."
While the fanboy wars have been reignited (some would argue they never died down) by the price cuts the real winners this generation have undoubtedly been Nintendo – with combined sales of the Wii and DS being roughly eleventy bajillion. They've also managed to erode away core gamer sentiment, and I know I'll be wary about purchasing Nintendo's next console.
Last Updated: August 31, 2009