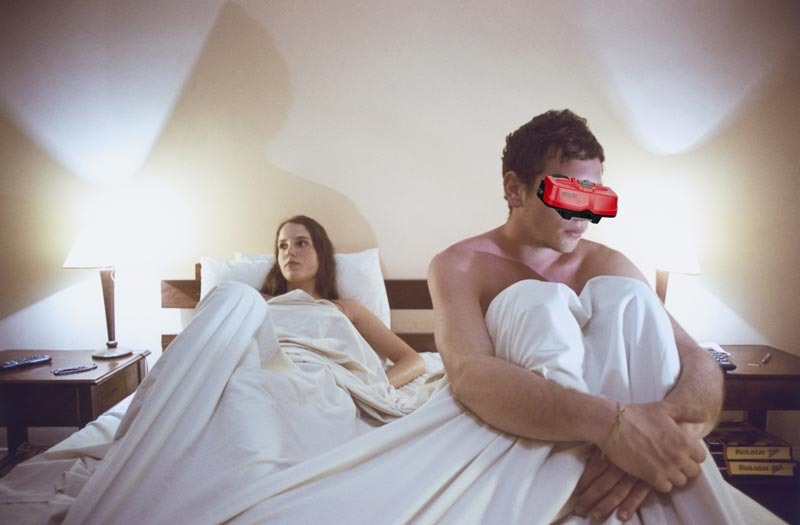 Augmented or virtual, just about everyone wants in on a future of gaming that requires you to wear a goofy headset while your family laughs at your physical motions. Virtual Reality is undoubtedly the tech to watch right now, a technology that Nintendo tried to leverage to mainstream to success back in the 1990s with the Virtual Boy. That venture failed unfortunately, due to the hardware and games for it being terrible and resembling the kind of mini-game that you'd expect to find in a Terminator T-800 operating system.
But never count the Big N out. While Nintendo has yet to confirm that it'll ever produce another VR device, it certainly is researching the possibility of doing so. And with their own twist added to it so that they can survive in a scene that is quickly becoming crowded. "We are well aware that other companies are developing games and game-related products using VR technologies, and that consumers are interested in all of this," Nintendo president Tatsumi Kimishima said in a Q&A with investors via Gamespot.
I cannot say anything specific at this time, but understand that we also consider VR to be a promising technology, and we are conducting research with much interest. As for VR, we are researching not just VR but [augmented reality] and many other technologies. We have a range of core technology including 3D, and we are also considering the possibility of implementing these in our own hardware development.

For VR in particular, we are continuing our research, and looking into development with a mind to how our current core products are meant to be played for a relatively long period of time. We are looking into the possibilities of providing an experience that gives value when played for a short time, and how to eliminate the concerns of long-duration use.

We are also looking into how to make sure that a parent doesn't need to worry when their child puts on a VR device in their living room.
That could be the ticket right there. As much fun as virtual reality is, it's an experience that is genuinely enjoyed in small bursts, just like your bum after sampling Debonairs pizza. It's a facet of VR that Sony is well aware of, as they likened the experience to being on a roller-coaster recently. But if Nintendo can find a way around the dizzying aspects of VR, they could have killer piece of tech on their hands.
Last Updated: July 6, 2016