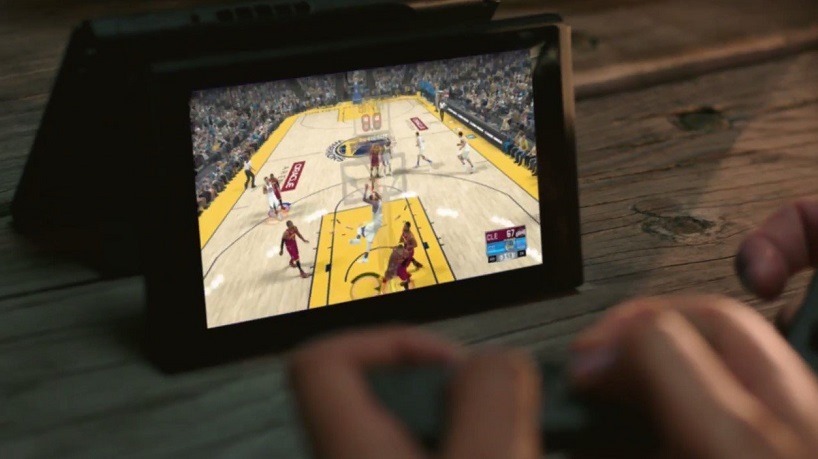 The Nintendo Switch isn't even a week old, and the internet is full of breakdowns, think pieces and opinions around the new home/mobile console hybrid. One thing that the three and a bit minute Nintendo Switch trailer did well was show off the many instances where the Switch's multiple play modes would come in handy. Playing Skyrim on a plane, breaking out Mario Kart on a road trip or just taking The Legend of Zelda on a walk. All game experiences that work across both, even if Nintendo was a little cunning with their footage.
Most console reveals of this ilk don't always use real game footage, instead simulating the play so that it looks decent for video. Nintendo are no different, but the types of games they showed off last week (and the fidelity at which they played) instilled a lot of hope about the console's mobile power. Which may or may not indicate real-world performance, since Nintendo simulated the entire thing. Speaking to Eurogamer, a Nintendo spokesperson warned that games in the Nintendo Switch trailer might not be representative of the final product.
"At a later date, before the March launch, we'll be talking about things like exact launch date, and of course, the games. You shouldn't assume what you saw on the video represents actual game footage and further specifics on first-party games will be provided later."
Of course, this could go two-fold. The glass half empty type will look at this and immediately assume that game will not manage that sort of quality on a mobile device. And coupled with vague statements about support from Bethesda (who haven't actually said Skyrim is coming to the Switch), those worries are well rooted.
The other side of the argument suggest that Nintendo simply don't want consumers holding them up to some of the game footage shown off, especially when it comes to new Mario and Splatoon games. That short snippets could be from products that are vastly different, making the cautionary PR release a ways to cover their bases if comparisons are made.
History will tell us to believe the former a bit more, but I firmly understand Nintendo's reasoning behind this. The first hurdle out of the gate for the Switch was convincing players how the device worked – a difficulty all too real for the Wii U. With that out of the way, Nintendo has some breathing room to focus on just detailing the games now, which I hope they won't make us sweat as much for.
Last Updated: October 25, 2016