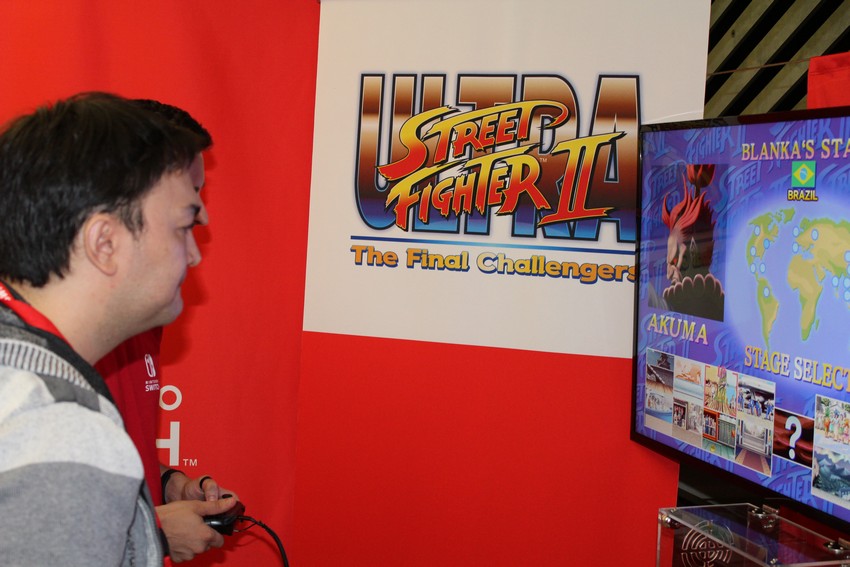 Nintendo's Switch is out in two weeks. It's something a little different to the consoles put out by Microsoft and Sony, innovating in areas other than raw power. The hybrid system is a console that plugs in to your TV, but – thanks to an undockable screen and attachable controllers – lets you take the thing and use it as a handheld.
We've seen how its JoyCon controllers can be detached and clicked in to a little grip that makes a pair of them function as a single, traditional controller. We've seen how they can be used as separate little controllers for on-the-go multiplayer.
Today, I finally got to look at, touch, and use the Switch's controllers in all their permutations today – and I'm impressed. My very first experience was with Bomberman R – which is really just a pretty version of Bomberman. But the JoyCon, used as a tiny little controller is far more comfortable that I thought it would be. Perhaps it's down to my own Trump-sized hands, but it was comfortable enough to play with without worrying about cramped muscles.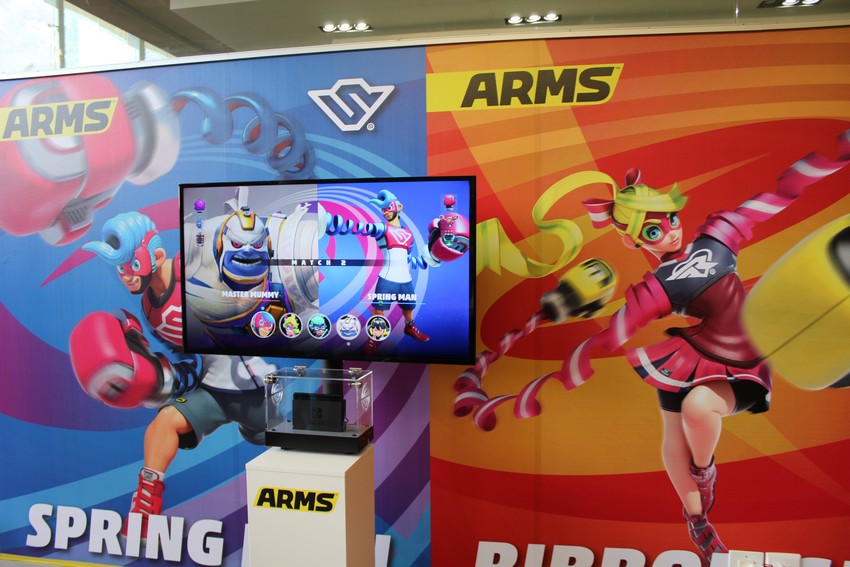 The same JoyCon controllers work well as individual motion controllers. In Arms – which is a bit like Punch-Out! Meets Powerstone – has you making punching movements, a controller in each hand. The punching was accurate and responsive, and I never felt like I was mindless waggling the controllers about like I did on the Wii.
There's a hidden bit of magic in the JoyCons too. We've heard about rumble HD – the new vibration tech housed in the controllers. We've heard how it can simulate things like a class full of ice. What words don't tell you is just how amazing it is. One of the minigame collection 1,2 Switch's games has you move the controller about trying to fathom how many non-existent balls are housed inside an imaginary box. You do this by moving the JoyCon around, feeling the balls that aren't there rolling around inside the box that doesn't exist. It's a little mind-blowing.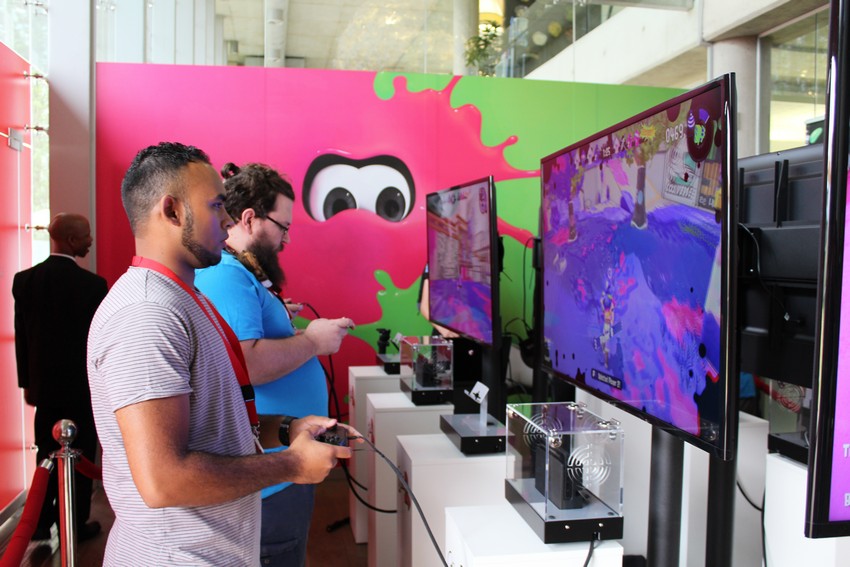 I played Splatoon 2 twice: once using the pro controller, and once using the undocked tablet with the JoyCon attached. The Pro controller is unfathomably comfortable, with its sole downside that I can see so far being its digital triggers. One day Nintendo will gives us analogue triggers – but today is not that day. Besides being a delight to play, Splatoon works surprisingly well in tablet mode. The screen on the tablet itself is crisp and clear, making the jump from 1080p on TV down to 720p in the palm of your hands barely noticeable.
It all feels great. Every single permutation of the Switch's controllers just feels great . Before today, I knew I wanted a Switch. I want one even more now.
Last Updated: February 17, 2017