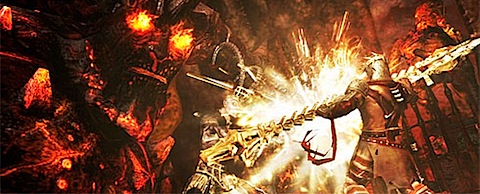 Well unfortunately for PC gamers in an interview with Big Download an EA rep stated that,
"When Dante's Inferno was originally announced in December, we attached no platforms to the project. When we came out with a first look for press in February we announced 360/PS3 and then in April we announced PSP. We never announced a PC SKU nor are there plans for any,"
I figure PC gamers will just have to sadly lose out on one more popular title. Its pretty sad too considering the fact that if you had the cash you could honestly possess some serious hardware that even outweighs the PS3.
Source: vg247
Last Updated: July 22, 2009