It really hasn't been a good year for Hello Games. Not even a quintillion planets can save you from a hostile fanbase, as No Man's Sky got savagely ripped apart by consumers and critics alike after launch. Maybe it was the fact that people weren't keen to see certain promises delivered on or maybe the finished product was boring.
But No Man's Sky just didn't seem to work as a flagship game for the PlayStation and PC this year. Something that industry media veteran Geoff Keighley apparently saw coming. The former GameTrailers host recently launched a new show titled 'Live with YouTube Gaming', and he shared a few thoughts on No Man's Sky, a game which he very helped hype when it was first announced.
"I've honestly resisted saying anything about this game for the better part of the past year because I've been sort of internally conflicted about what I saw happening," Keighley said via DigitalSpy, describing how he voiced some concern with the direction that No Man's Sky was taking before release when he checked in on the studio.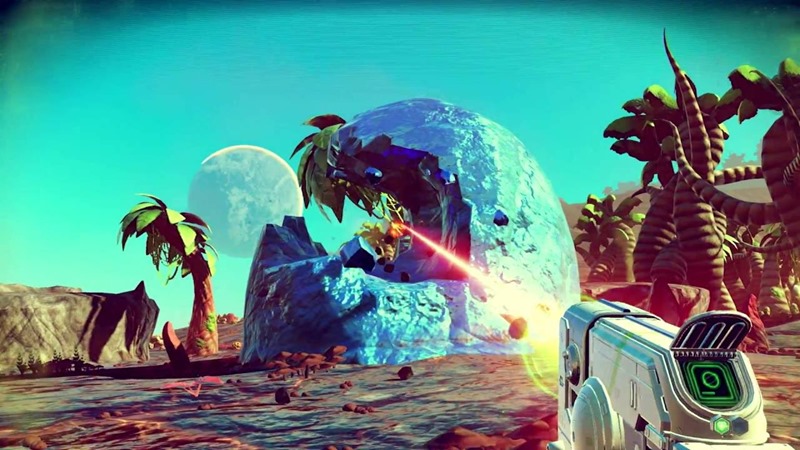 The last time I saw the guy who heads up Hello Games – Sean Murray – was back in March and he told me then that he didn't really want to be around me any more because he thought that I was being a little bit too negative about the game and my assessment of where it was at. They were under an incredible amount of pressure.
The real killer according to Keighley? That No Man's Sky was released with a full price tag usually reserved for modern day AAA games. "I think what they should have done is put it out as an Early Access game, let people play it and over time build the team and the community," Keighley said. And that's not a bad bit of hindsight.
I still like No Man's Sky for what it is, but only so many games can work as a platform for future content updates that'll add more to the experience. No Man's Sky isn't one of those games. Still, Hello Games did create a technical marvel, and for the diehard fans who stayed on, more content is on the way. Good luck convincing people to give it a second chance however, as once burned then twice shy.
Last Updated: October 4, 2016