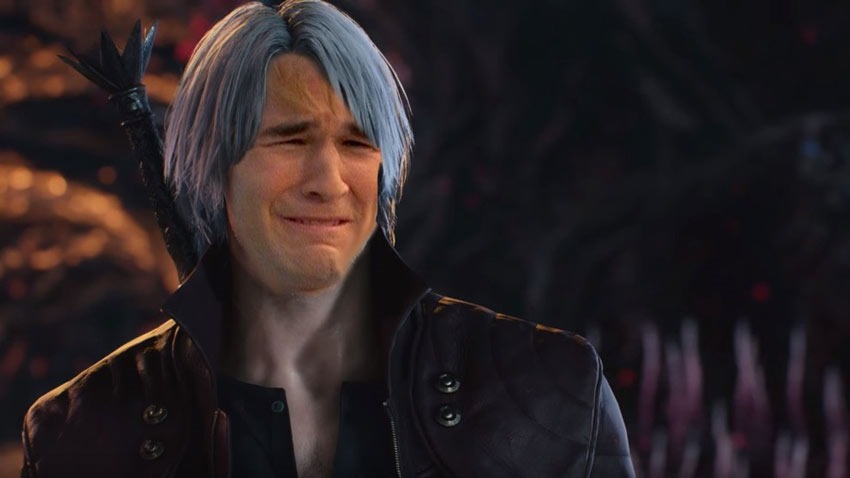 Devil May Cry 5 just might be one of the rarest games in existence. Sure, it has digital acting which few games could hope to surpass and a combat system that is deliciously over the top, but get this: It's finished. What you got, is the entire game. No expansions, no more cosmetic skins or a limited window to get your hands on downloadable weapons that come with even weirder dance moves for Dante.
Zip, zilch, nada. That's what on the horizon for Devil May Cry 5. Which is both incredibly refreshing and sad. While Devil May Cry 3 and 4 would pop out a special edition after release, Capcom looks set to close the book on the magnificent fifth chapter of the series, which in itself could be the perfect swansong for the entire franchise. According to producer Matt Walker, development is now done and dusted:
Dammit. While I wouldn't discount a special edition of Devil May Cry 5 eventually appearing and carrying on the tradition of previous games, the news above pretty much means that any chance of playing as Vergil, Lady or Trish is pretty much dead in the water. Devil May Cry 5 game director Hideaki Itsuno stayed on long enough for the Bloody Palace update in April, and has now moved on to a new project:
A pity, because at one point it looked like the chance to play as Vergil was on the cards. PC data-miners had begun unearthing game files for Dante's rebellious brother, with some modders even managing to create rough character files that players could use in the main campaign, complete with a selection of yummy Yamato combos.
I'd still prefer the Capcom touch on that option, and maybe a proposed special edition could add him in, just like Devil May Cry 3 and 4 did back in the past. It only took seven years for Devil May Cry 4 to do just that. I'm…I'm in for a hell of a long wait, aren't I? Meanwhile, if you haven't played it yet, then you've missed out on one of the best games of the year so far.
Last Updated: April 25, 2019