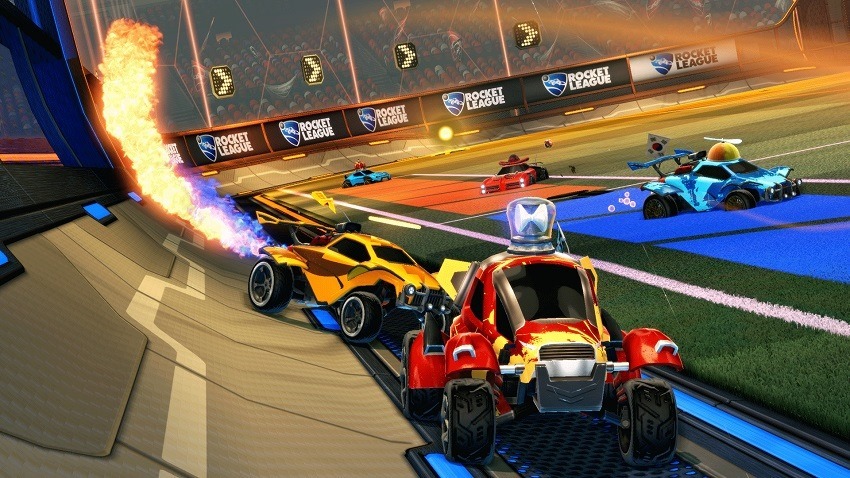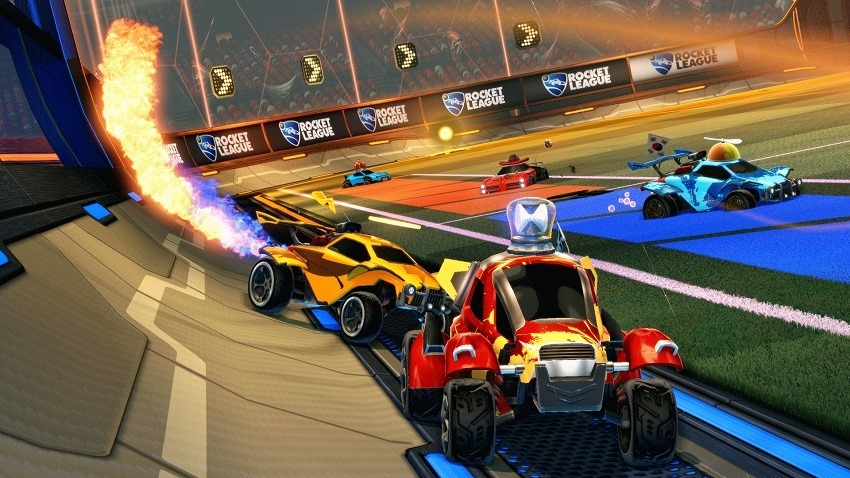 Recently, on the South African Rocket League Facebook Group, there has been an uptick in the posts regarding South Africa getting local Rocket League servers with two promising images being posted which got us all excited.
One apparently from the Psyonix Facebook group and the second from a reddit sub forum.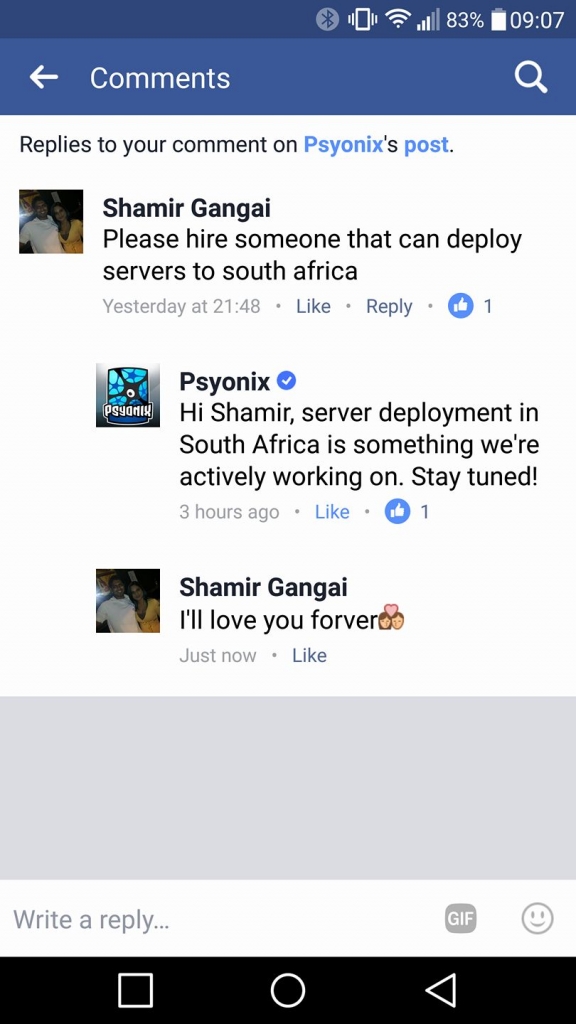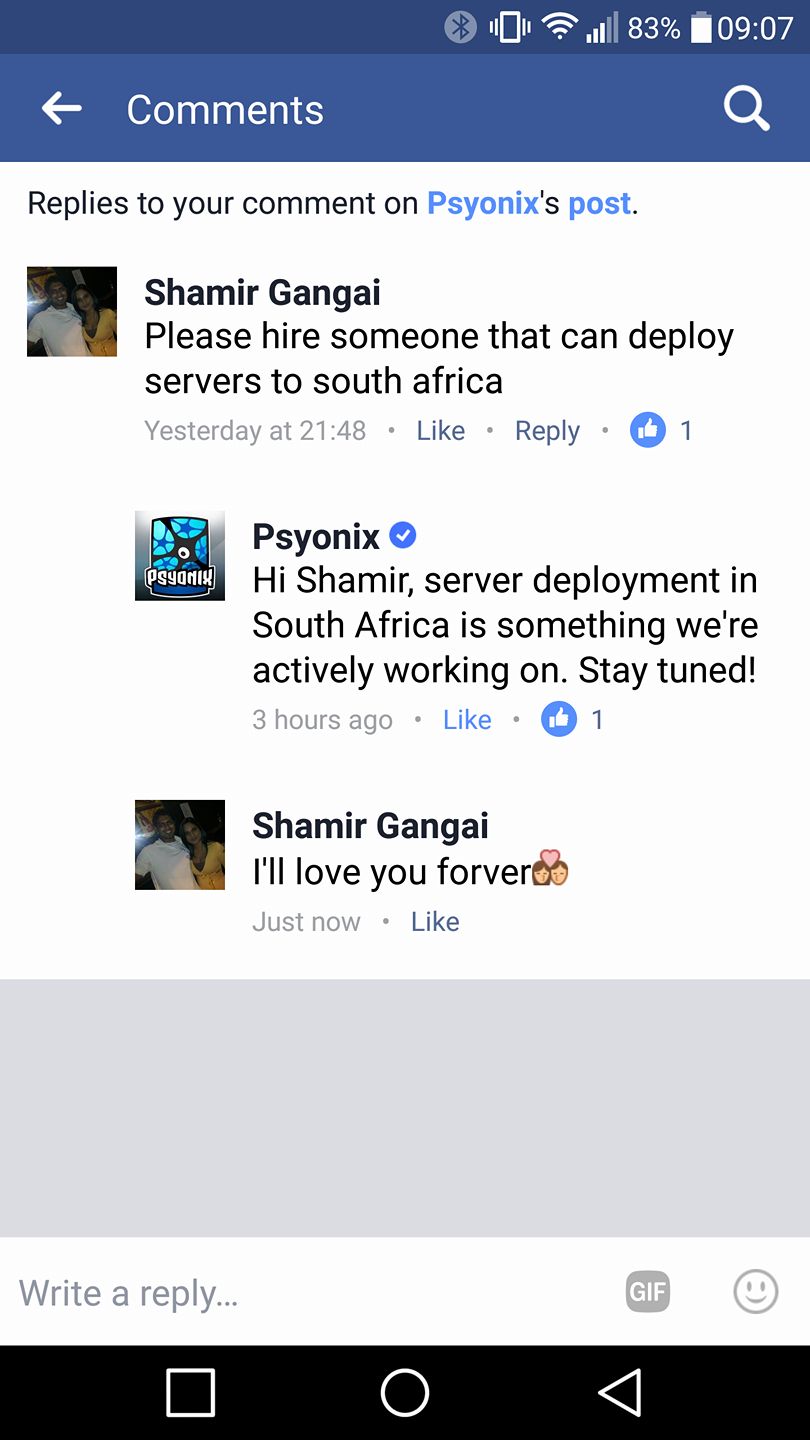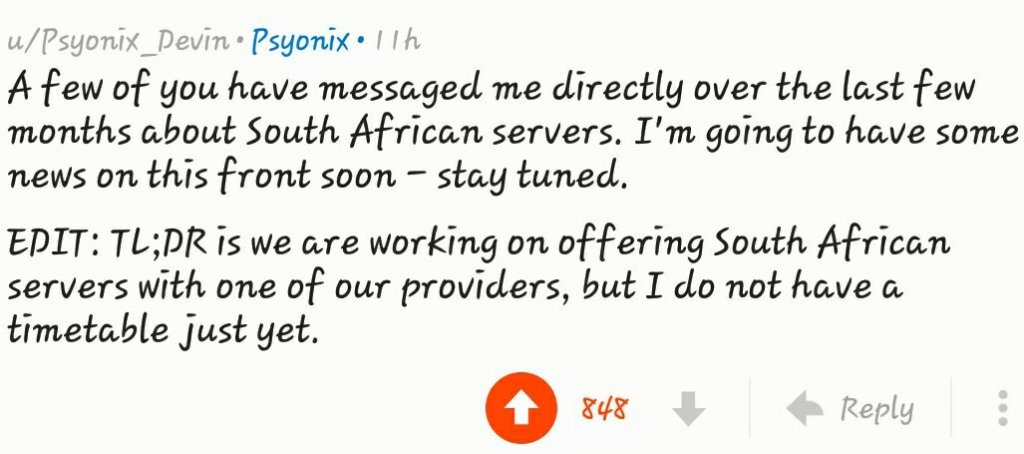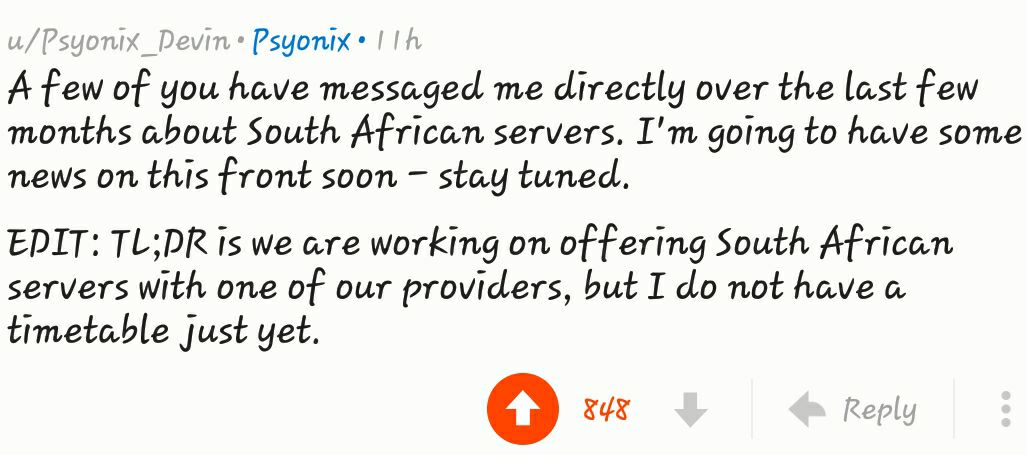 After seeing these I shot off an email to our Public Relations contact for Psyonix to see if we can get an official confirmation and we quickly received a response. Unfortunately, it's not the answer any of us wanted.
Devin Connors, Community Manager, Psyonix:

We are actively looking into adding Rocket League servers in 

South

 

Africa

, but we do not have a timetable for deployment. These servers would be available to players on all of our platforms. We want to thank our growing community in 

South 

Africa

 for their patience, and their passion for Rocket League.
So on the good side they at least know we exist and if they do deploy local servers they will work for all platforms. However, the bad news is that they still have no timetable for deployment so it looks like the optimism will need to be shelved for now.
I've always thought that Rocket League would be the perfect esports title, but while we don't have local servers it'll never really grow to proper heights locally. All I can recommend is that the fans keep on knocking on Psyonix's door and keeping our little country in their minds.
Last Updated: August 2, 2017