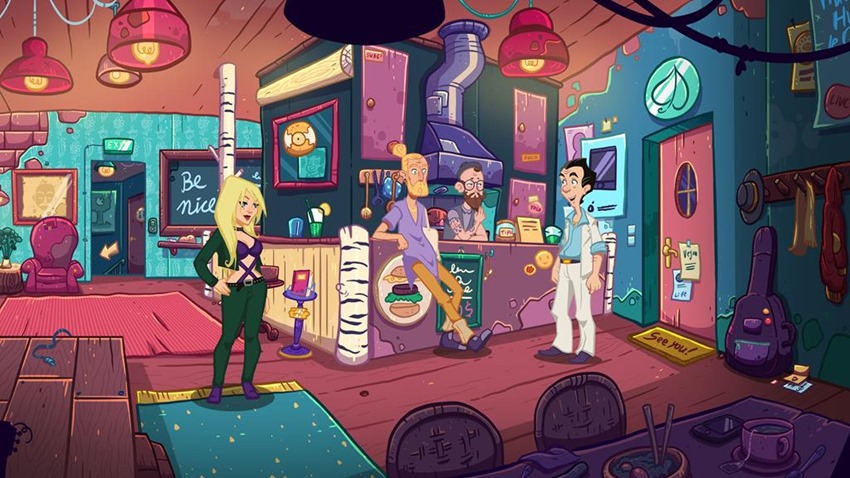 Oh no. This week brought about some rumours that Leisure Suit Larry was making a return, something that I kind of hoped wasn't going to happen. Look, the original trilogy of Leisure Suit Larry games? They're actually great because they're designed to be a comedy of errors for Larry. Fancy a quick fling in the original? You're more than capable of doing so, provided that you buy a "lubber" so that you don't catch an ultra-STD that kills you and your glowing dong.
The rest of the time? Larry's pursuit of love either ended in hollow victories or straight-up failure. That's a great game right there, one that was highly aware of its premise and made players realise just how sad Larry really was. Clever stuff, which was tossed out by the later games in favour of offering some straight-up cartoon smut instead.
Later Leisure Suit Larry games lowered its own bar with some low-hanging fruit before it mercifully died a final death in 2013 with the poorly-received Reloaded remaster. Here's the catch: I think the world is totally ready for a smart Leisure Suit Larry game. A game that has the potential to use its main character to actually say something, instead of being a cheap parody. I'd like to see that kind of game, which pokes fun at the idea of sad men treating women as disposable sex dispensers.
And I'd like to give the new Leisure Suit Larry game the benefit of the doubt. I'd like to think that it has something to say. So far, the marketing material for Leisure Suit Larry: Wet Dreams Don't Die isn't selling me on anything that the game has to offer from developer CrazyBunch: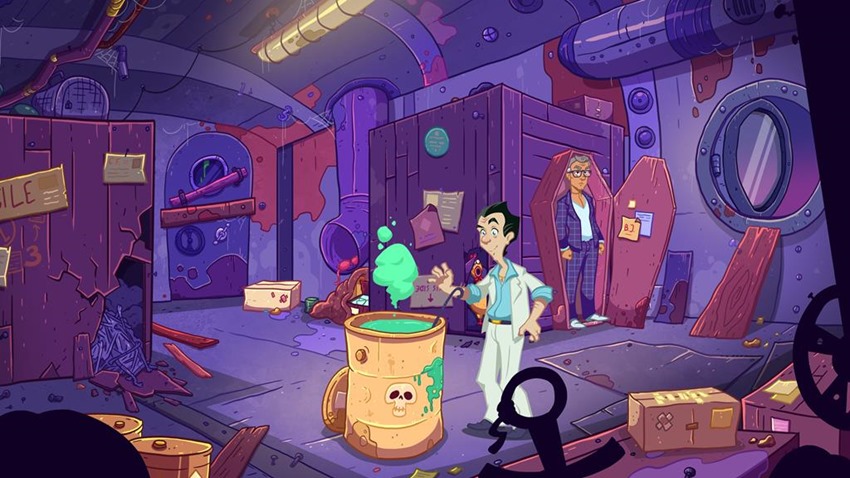 Hey ladies, I'm back in business! My new adventure, Leisure Suit Larry – Wet dreams don't dry, takes me – whatever the route or twist of fate – from the end of the '80s directly to the 21st Century and wow, how the world has changed! While my view of the world and women from way back in the 1980s collides with modern reality harder than the breasts of a lusciously stacked blonde jogging along a beach, I'm all set to date my way across the modern world!

In a "point & click" adventure I'd call typical for the genre we mutually experience how I fall head-over-heels in love with Faith, the hot-to-trot assistant to the boss at Prune, a technology enterprise successful worldwide. Since even dating is done digitally nowadays, the first thing I have to do is to work on my score at Timber, the totally hip, can't-get-anywhere-without-it dating app where I date women, satisfy their needs, and accordingly pick up points for my Timber profile.

And whenever I get a chance in between, always briefly check out a few new bikini pix at Instacrap – the 21st century is gnarly smill!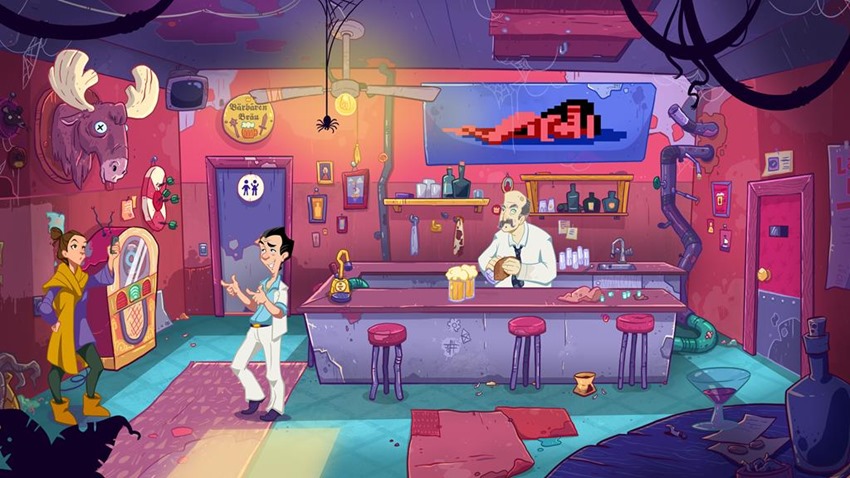 Features:
Leisure Suit Larry is coming in the 21st century – and no, there's no word missing here
Explore a lovingly designed, non-linear game world set in modern times with over 30 handdrawn venues
Use "Timber", the ingame app, along with an innovative dating mechanism to date women, consequently improve your score at Timber, and ultimately clear the way to get to Faith, the women of your dreams
Solve true-blue puzzles and interact with over 30 handdrawn characters
I don't know, I really don't. I've changed, I know that much. I'm not the same Darryn who thought a MySpace profile photo where I sat on the grass in jeans and sandals while holding a samurai sword is cool anymore. Maybe I'm in the minority and maybe I'm about to get told to lighten up, but the honest truth here? When it comes to Leisure Suit Larry, I just don't care for it.
At least the artwork looks pretty decent. That's something, right?
Last Updated: May 24, 2018