The Telkom Digital Gaming League recently revealed a big secret with a change to VS Gaming, an independent organization who will continue the work of the DGL and their subsequent gaming programs. Another secret, which I don't think was meant to be a secret but maybe they got carried away, is tomorrow's Dota 2 Masters Cup which kicks off in Johannesburg is the first of the Masters tournaments to take place in 2017. It's also the first Dota 2 LAN of the year, and the teams are playing for R110,000.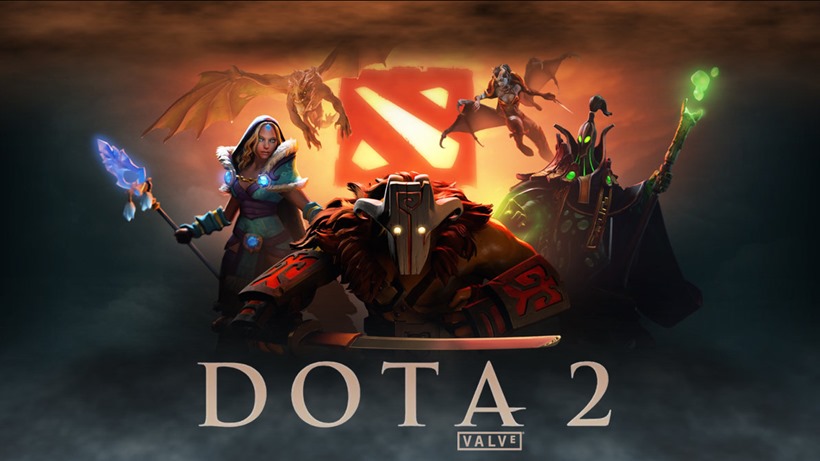 Why do I have an underlying sarcastic tone? Well, because there has been hardly any advertising or hype surrounding the Dota 2 Masters and I think that's inexcusable, especially in a sensitive time like this for Dota 2 players who have felt left out of the South African tournament scene. While I'm annoyed with how poorly this has been advertised and marketed, I'm going to try my best to spread the word and make sure people tune in tomorrow because these Dota 2 guys deserve it, and they've been playing their hearts out for months in the hopes of having a great first tournament.
Here are the all the details from their tournament page, which is pretty much the only advertisement for the tournament.
There are no times available on the web page, but their Facebook event states the tournament will run from the 19th May (tomorrow) starting at 10:00 and Ending on Sunday the 21st of May at 17:00. The players obviously aren't playing for 54 hours straight (I hope?) but we can assume that matches will take place throughout the day until the early evening (around 20:00). Previous DGL Masters tournament used the online seeding from their ongoing ladder to place teams into a best-of-three single elimination bracket, and this might be the case for tomorrow's tournament. This means that there will likely be three-hour slots for these best-of-threes.
The teams competing are:
Direct Invites
White Rabbit Gaming
eXdee Gaming
xTc Gaming
Aperture Gaming
Energy Esports
Pulse Gaming
Community Shield Online Qualifier
Mythic Gaming
Veneration E-Sports
Side note: The direct invite teams got all their expenses covered, the two qualified teams did not (and weren't made aware until short notice). You can read all about that over at GLHF, in a piece titled "The Mythic Mistake."
There's a schedule wallpaper which was created to show what I assume is the first round of matches? Here you go: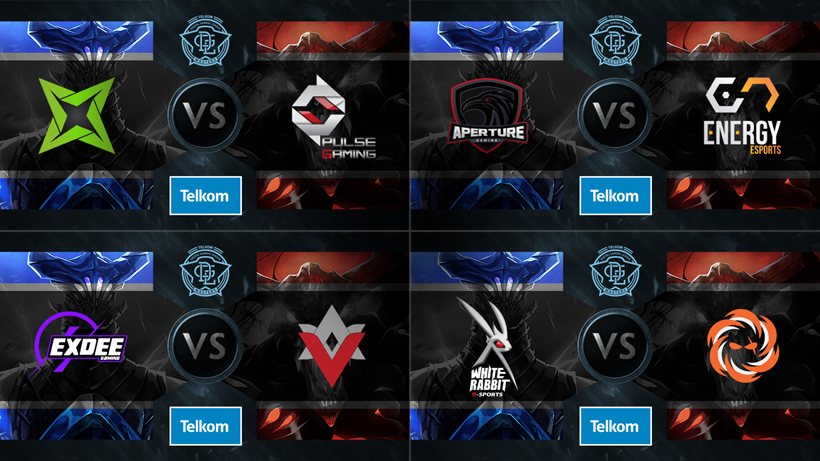 Courtesy of VS Gaming
It was also unclear, until a few minutes ago, who was broadcasting the tournament as this is often something which is hyped up beforehand and the casters often help spread the word. Nothing was announced, but luckily Twitter has all the info.
@CongoKyle @SargonDotA2 @Mega8eSports Casters are Jubba, Succubus, Ridditz, Skaapie, Hellbird and Rainz

— Shaun Murrell (@ProfeciGaming) May 18, 2017
//platform.twitter.com/widgets.js
I'm happy Devin "Hellbird" Rigotti is there, he's arguably South Africa's best shoutcaster. You can watch the games live on their Twitch  and YouTube stream and I really, truly want you all to watch. I also want each and every one of you to share this, and try spread the word. I want you all to support our players, and for the reason that they deserve our support. Good luck to all the teams. I hope to update this later with proper information.
Like esports?
Check out esports central
Last Updated: May 18, 2017