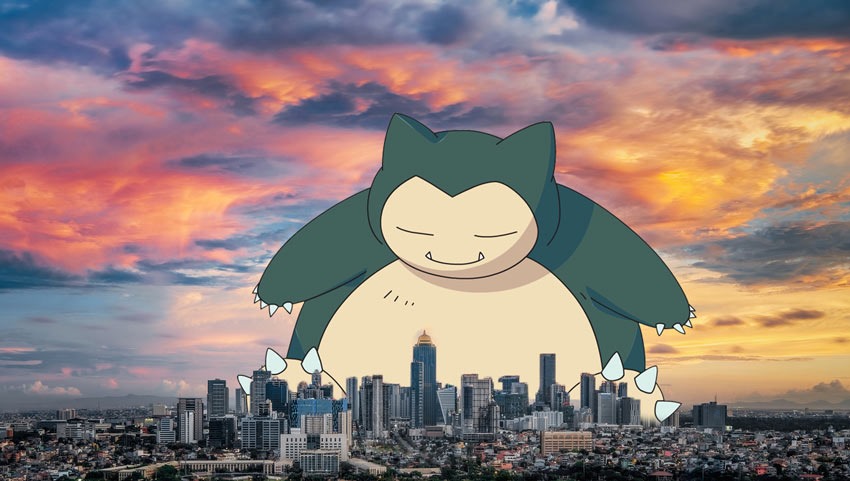 Pokémon Sword and Shield is a terrific game, but it also happens to be the kind of experience that answers a certain question that has dogged science for two decades now: What if Pokémon were absolute units? Thanks to the new Kaiju mechanics present in the game, that question was answered twofold: Dynamax Pokémon are well big mate, but it's the Gigantamax fellas that you have to watch out for. These titans don't just grow to a colossal size, they throw a number of challenging mechanics at players that require precision teamwork to overcome in the various raid battles.
There's a number of them out there in the Wild Area of the Galar Region, but come December 4 there'll be the biggest challenge yet in the cuddly shape of Gigantamax Snorlax. Just look at this behemoth who doubles as his own sovereign state: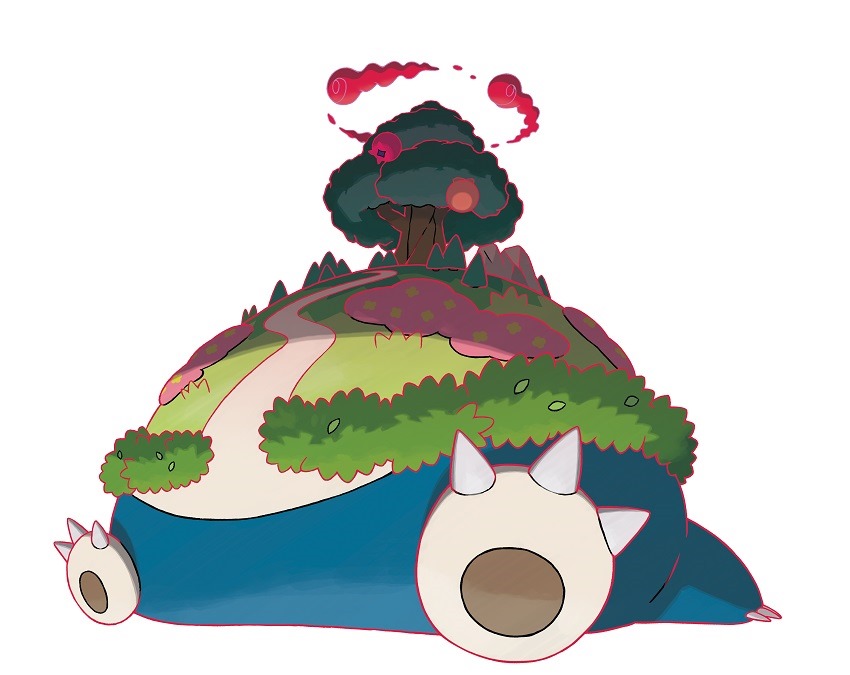 According to Nintendo, Gigantamax Snorlax is a durable and challenging foe who can use G-Max Replenish to deal damage to your team and restore his pantry of berries:
Gigantamax Snorlax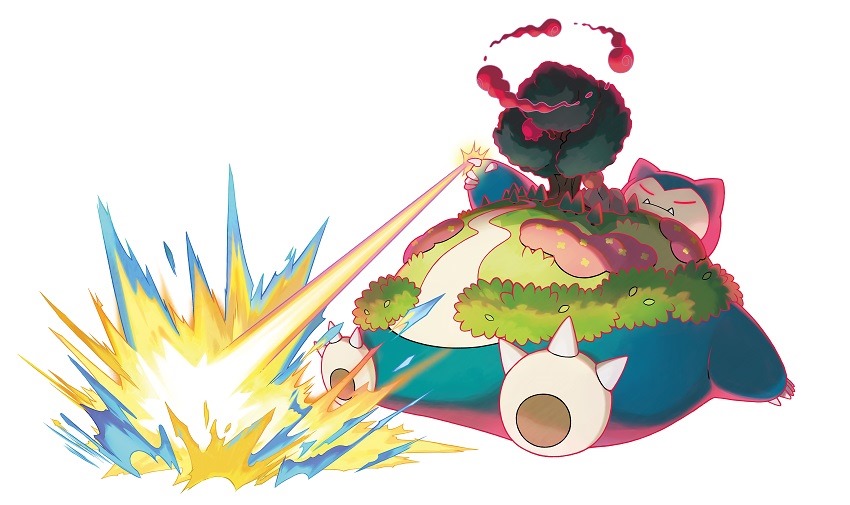 Type: Normal
Height: 114'10″+
Weight: ???
Ability: Immunity / Thick Fat
Thanks to the power of Gigantamax, the Berry seeds and small rocks that were tangled in Snorlax's belly fur have undergone explosive growth. With a tree sprouting upon its belly, Gigantamax Snorlax has the majesty of a great mountain. Even though it almost never moves, Gigantamax Snorlax is said to be one of the strongest Dynamax Pokémon discovered.

When the time comes for it to battle, it lifts its upper body by just a tiny amount and attacks by flailing with its arms and legs—actions that actually pack a tremendous punch. When Snorlax is Gigantamaxed, its Normal-type attacks will be transformed into G-Max Replenish. G-Max Replenish doesn't just deal damage to targets—it can also restore any Berries that Gigantamax Snorlax's allies have eaten during the battle.
I identify so much with this Pokémon. You'll be able to battle him until January, presumably because this Snorlax will have had enough of your nonsense and will finally get up off his thicc buns and bugger off to catch a nap somewhere that's more secluded.
Last Updated: November 28, 2019