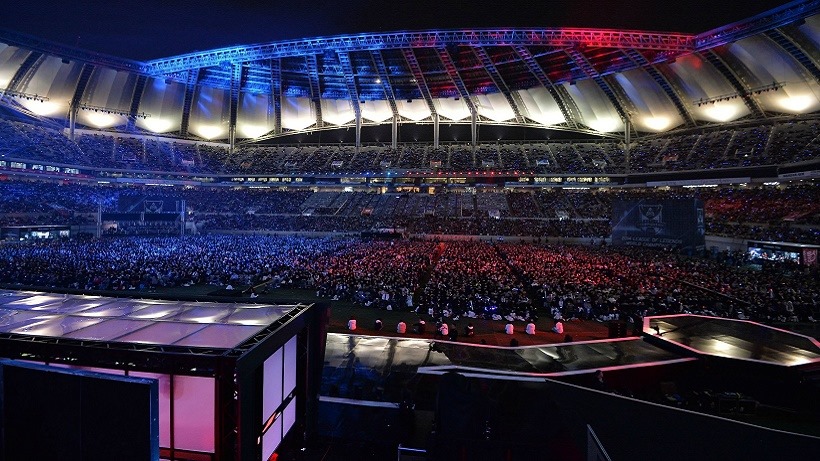 Often we'll see a great eSports team break up, or disband, due to poor performance at a competition. This has been an important underlying factor in most South African eSports teams – for many reasons. Tournaments are too few, the communities are too small and some players cannot afford to be as dedicated as others.
Too few tournaments
In the past, teams existed purely for one or two major competitions. They'd build these teams and practice their hearts out only to underperform at a major competition and break up after the tournament. These teams more than often consisted of competent players who, given the proper chance, could easily be the best at that specific eSport. At these major competitions, they may not perform admirably which would bring forth a change in the squad only to repeat the process once again the next year. This has been a common problem, and in many ways that sort of mentality still exists in the competitive community and the followers of specific teams. It's getting better.
The one way in which this specific problem has begun to disappear is the frequency of tournaments. This year alone we've already had three major Counter-Strike tournaments, one major Dota 2 tournament, and a Call of Duty console tournament and we're only in the fourth month. If we look closely at the teams there are those who have underperformed and those who have risen in the ranks. This promotes an extremely competitive nature in eSports and allows the teams to have more tournaments to grow from, which should do away with constant team changes and full teams disbanding, but it hasn't. Not yet.
Let's look at the CS:GO Masters tournament which happened at rAge. It was the first tournament of the year for a R100 000 prize pool. Of the teams who took part, there're already teams who have completely changed their rosters because of one poor performance. Flipsid3, Veneration eSports, and White Rabbit Gaming have all undergone major changes, some even bringing in entire new squads. One LAN tournament and these teams have decided to try to find better players, instead of working together to improve on their mistakes. Of course, there are factors which influence this which remain hidden to the public eye, but perhaps these problems are manageable when looking at the big picture. Instead, there's pressure from organizations to make changes because this old mentality still exists. Allegedly there was even pressure from the DGL, but that's just unfounded community chatter.
If we take a look internationally, where tournaments are frequent, we can use Ninjas In Pyjamas as an example. They've had poor performance for almost a year, yet continue to play with the same roster despite losing out in almost every major tournament. That's because they realise that the team they currently have features some of the best players in the world, and the problems which exist can be rectified. The same applies to almost all eSports where roster stability is determined by a bit more than a few bad performances.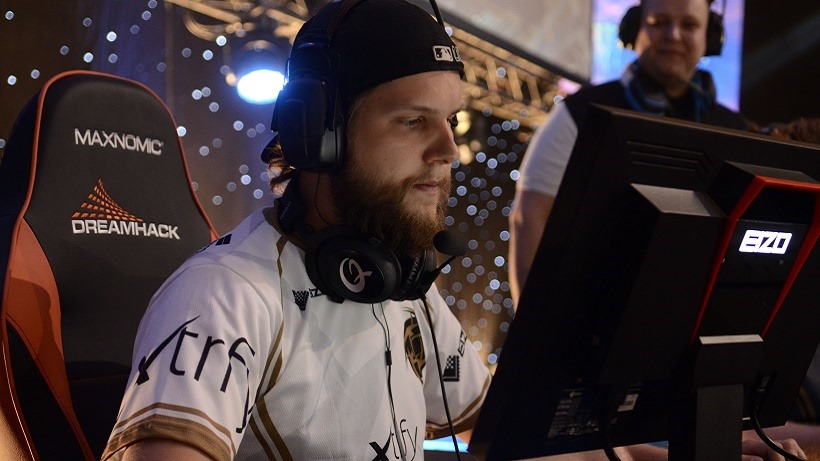 Naturally you want the best players in your squad, but it's time to trust your teammates, instead of replacing them when they underperform. There's a reason you chose them in the first place. But then the second problem arises – The small community.
Size matters
If we had 50 000 players to choose from in a community, the issue of finding players would not be an issue – but we don't. Most communities in South Africa are small, which means finding players who are good enough and can dedicate the time to practice and improve is not as easy as we think. Right now in almost every eSport there are maybe several teams who compete at the highest level. In Dota 2 there are about four teams, in CS:GO there are maybe five or six. In League of Legends, one team has won the biggest tournament four years in a row, and Heroes of the Storm has one team who dominate every tournament.
These communities are growing, and some would argue that constant roster changes will promote growth and lesser known players are brought up into the upper ranks of each respective eSports. But what if those players who have the potential were instead making their own teams, growing together and pushing the number of top teams from five, to ten, or even twenty. In the past, if an unknown team showed potential, their core players would be snapped up by one of the bigger organizations. While that's great for individual growth, these smaller teams would disband or fade away into the eSports abyss.
What I'm trying to say is teams should persevere, and instead of playing with the goal of joining a top team, instead practice hard enough to be the top team. Then there's the last issue, dedication.
Dedication
One of the biggest issues in smaller teams is finding those who can dedicate the amount of time needed to be the best. Often players are in school, university or have full-time jobs. This is, unfortunately, an unavoidable issue and it does damage a team when they underperform and look at issues which may have caused it.
There's no argument that these players are dedicated, but instead how much time they're able to dedicate to the game. The only way this problem can be eradicated is if eventually eSports become a paid job and players can dedicate their time to playing competitively. This would mean more tournaments and bigger prize pools. When the top teams are playing in R1 million tournaments, that will open up tiers of competition, with smaller teams playing for smaller prize pools. Eventually, these teams would be sustained and eventually move into the higher tier tournaments, but that's a discussion for another day.
In closing
Taking all the above factors into mind, there is a major benefit to persevering. Try to solve the issues in your team before considering breaking up the entire squad to form a new one. This should be your last resort when considering the future of your squad. In essence, this selfish mindset of hopefully joining a better team should be replaced with making your team the best team. Communicate, understand and iron out the issues. Tournaments will become more frequent, the communities will grow and eventually players will be able to dedicate 100% of their time to becoming the best.
Like esports?
Check out esports central
Last Updated: April 5, 2016