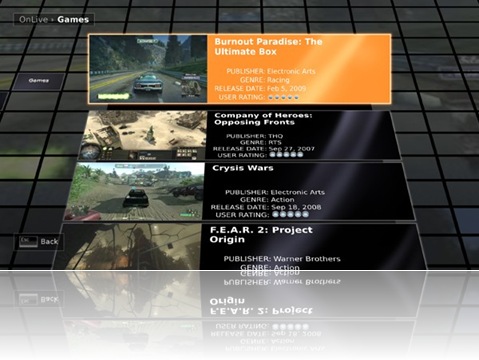 When I read this article I shuddered. Was my precious console now finally facing the firing squad? According to Palo Alto-based OnLive, it was. Unluckily for our console counterparts OnLive isn't merely all talk either. Apparently it's been dropping jaws of the press who've seen it working this week at the Game Developers Conference (GDC) in San Francisco. GameDaily dubbed the play "fantastic" after seeing Crysis streamed "smooth" off a server to a plain ol' MacBook laptop. Crysis? Consoles…thee end might be nigh.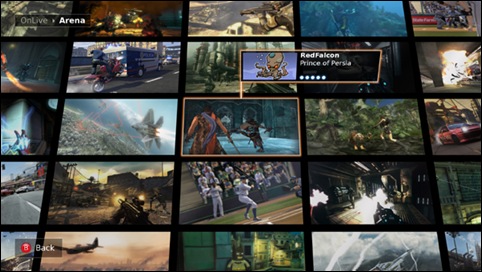 See, OnLive claims to have perfected the interactive video compression technique so that latency is low enough to support on-line multi-player setups. Broadband connections of 1.5Mbps (71% of US homes have 2Mbps or greater) dials the image quality down to Wii levels while 4-5Mbps pipes are required for HD resolution.
So in technicality, our consoles are still safe, as most of SA doesn't even have lines at that speed. However, don't enjoy that sigh of relief too quickly, with the announcement of SA receiving T3 speed lines in the next year or two, this might still very much be a possibility. At the moment, OnLive is showing 16 high-end titles at the Game Developers Conference (GDC) in San Francisco and expects to be able to release new games within the same window as traditional retail launches.
The games can be played on "any PC (Windows XP or Vista) or Mac" without the heavy cash-burden of a high-end graphics card, fast disk, quad-core and truck-loads of memory. Otherwise, OnLive plans to release what it calls a MicroConsole with Bluetooth (for voice chat) and optical audio-out that can be connected to your HDTV over HDMI — pricing has not been announced but it is said to cost less than a $250 Wii (so maybe this could be the birth of a gaming console that costs…wait for it…only about R2000?)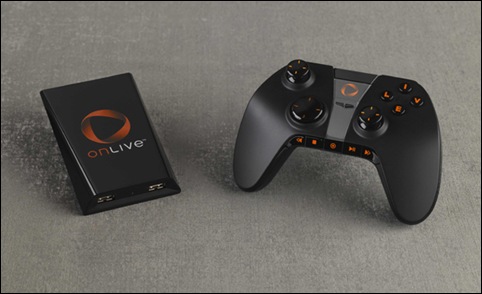 There's a community element too, of course, with OnLive reps boasting about it operating on an "unprecedented scale." This includes the ability to join live games at any point, the creation of "brag clips" (a feature that saves the last 10 seconds of game play for sharing), as well as leaderboards, rankings, and the rest. And if you think publishers will never buy into the model, think again: Electronic Arts, Ubisoft, Take-Two Interactive, Warner Bros. Interactive Entertainment, THQ, Epic Games, Eidos, Atari Interactive and Codemasters are all already on-board.
Expect OnLive to launch this December or maybe sometime next year with monthly subscriptions available in "a variety of different pricing packages and tiers, competitively priced to retail." So fellow gamers, enjoy your consoles while they last, we might to standing on the edge of a new gaming revolution. And to Sony & Microsoft…lock and load boys. You're in for a bloodbath. And you're gonna need all the ammunition you can get.
Find out more about OnLive, by following the link: Gamedaily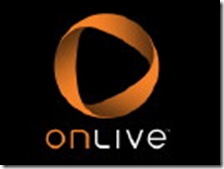 Last Updated: May 12, 2009