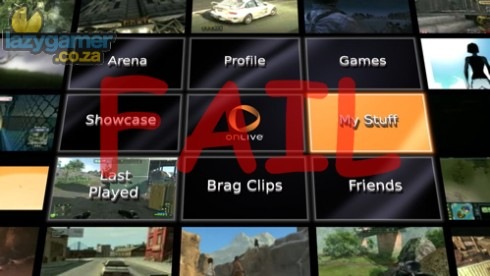 I haven't been paying much attention to this OnLive service that was announced at GDC to be honest, quite simply because it has absolutely no way of working for us anytime soon.
Without even going into the technical details of the system which to be honest, sound like absolute BS to me,  there are some fundamental issues that will never be resolved.
According to the developer Steve Perlman himself, the minimum required line would be 1.5Mbps for standard definition gaming and at least 5Mbps for high definition gaming.
Which means that no one in SA will be able to play in high definition, as they do now, and we would also require a data centre within 1600 kilometres and we all know that isn't going to happen.
Why anyone would be interested in this idea is completely beyond me as not only are you going to be forced to play against people living in your local area, you will also not be able to play if your internet connection is dropped… never mind what may happen to it if your connection is slightly unstable or someone is using Skype on the line at the same time.
No, I think if Steve Perlman has developed an awesome algorithm then he should rather be using it to enhance our existing gaming infrastructures and not attempting to create a new network.
Source: BBC
Last Updated: April 2, 2009