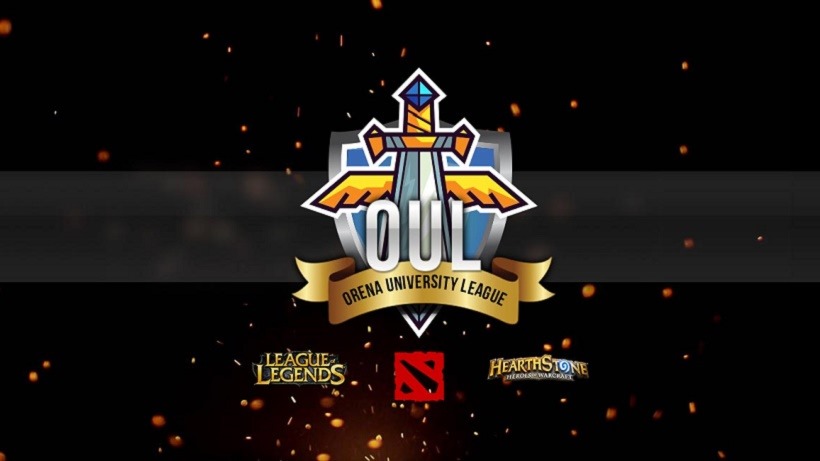 Orena have teamed up with the Mzanzi University Gaming League to host one of the first inter-varsity leagues in South Africa, known as the Orena University League (OUL).
The League aims to bring the healthy rivalries between South Africa's top universities to the  cyber world as the top teams compete in the inaugural Dota 2 League. See Maaties take on Tuks, the Pukke take on the Ykies without the drama. A large majority of South Africa's gamers are currently studying, and finding the time to game has now become an extra-mural activity.
The OUL is a community driven league, this means that it has not put the official South African eSports stamp of approval necessary with hosting a National League. Why do I say this? Wait and see. Morne Snyman, Lead Caster and Administrator offered the following comment to Orena regarding the OUL:
"I'm delighted that we could merge with an energetic and amped company that sees our vision and have the resources needed to make this into a huge success. It's been a struggle competing with other sports at Tuks and this league will help give a platform for gamers to also be able to compete at the same level as the rest."
A second comment offered by Maryke Kennard, Lead Caster and Administrator of the OUL, added the following:
"I'm so glad a gaming company could see the potential of the university league and how it can grow. We are ready to get e-sports recognized as an official sport at all the universities in SA!"
You may remember Maryke as part of MSSA League of Legends team who went across to Korea earlier this year.
The tournament kicks off on February 29th and will run till May 15th. Registrations are open for the inaugural Dota 2 League so if you have a team currently residing in your university, sign up now.
You can request your registration via the Toornament link.
The possibilities of recognition
At the moment certain universities have already set aside gaming clubs, and soon these clubs will become recognized societies and a norm across South Africa. Collegiate level development in South Africa is a necessary addition to the current growth of eSports in SA. As I mentioned above a large majority of gamers in South Africa are in school, or at university/college. Since there's currently no evident development level in schools, this venture will aid the growth of eSports where it's most necessary.
Recognition of eSports intergration into conventional sports at universities could mean regular funding for leagues, cups and an incentive driving young up and coming players to attend universities based on their eSports program. The possibilities of funded programs, community outreach and going as far as bursaries for eSports could soon become the norm when choosing your preferable tertiary education facility.
With that in mind, who will be South Africa's top eSports university?
Like esports?
Check out esports central
Last Updated: February 26, 2016