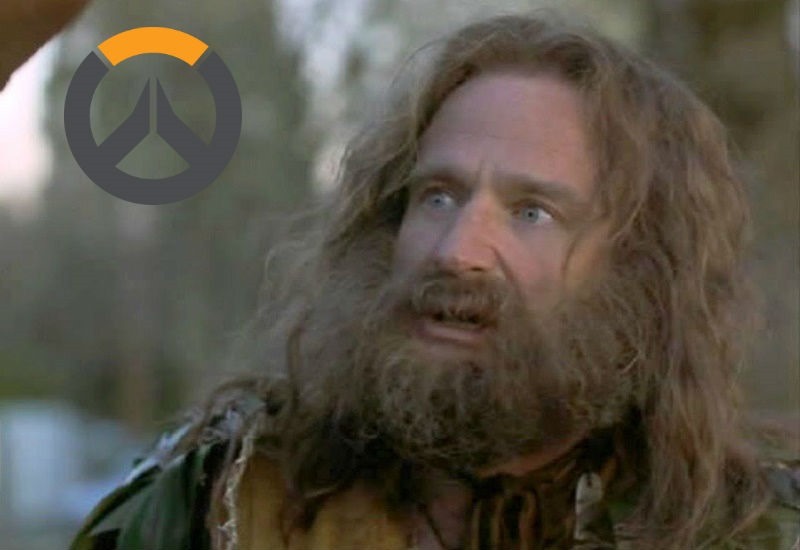 Blizzard have been teasing a new Overwatch hero called Sombra for what feels like forever now. Dedicated fans followed all the clues eagerly, which eventually led them to a website where a transmission of sorts was taking place. That was, believe it or not, back in August. There's been nothing for sleuths to do since then, except wait for the transmission to trickle its way to 100%.
Nearly two months later, it has finally reached that magical number. If you were hoping for a fully fledged launch, or a reveal at the very least, well, I've got bad news I'm afraid. Instead of giving us Sombra, Blizzard have gone and drawn out the ARG even further. Here's what amomentincrime.com now reads:
…Estableciendo conexión…
…Protocolo Sombra v1.95 iniciado…
…Transmisión finalizada – finalizando carga…
…Carga finalizada. Unidad Bastion E-54 comprometida…
…Terminando conexión…
It's all Greek Spanish to me! Let's see what Google translate has to say:
… Connecting …
… Protocol v1.95 Shadow started …
… Finished Transmission – ending loading …
… Charging complete. Bastion Unit E-54 committed …
… Terminating connection …
Bastion? What on earth does he have to do with all this? Sleuths did some digging, and from what I can gather, all they've been able to find is that the Omnic's new Halloween victory pose blinks out S-O-M-B-R-A in Morse code (only with certain skins equipped). That's probably been there since the update last week however, so it doesn't specifically relate to this transmission as far as I can tell.
Looking at the website's source code now does reveal one interesting little titbit of information at least. In the HTML sits the following comment:
<!– v1.4.0.2.324?? –>
At time of writing, Overwatch's version is 1.4.0.2.32374. Will the new hero be released when the main client is patched to match the one above? I bloody hope so.
At this stage, I don't expect to see any solid Sombra stuff until BlizzCon, which takes place in just two weeks time. I'm sure Blizzard are saving the reveal of their new hero for that specifically.
In the  meantime, I'm sure they're going to continue leaving clues here and there. What's the deal with Bastion for example? I hope sleuths find answers soon! The Sombra ARG had dragged out far too long though I think – I don't know if they have it in them to care enough anymore.
Last Updated: October 19, 2016