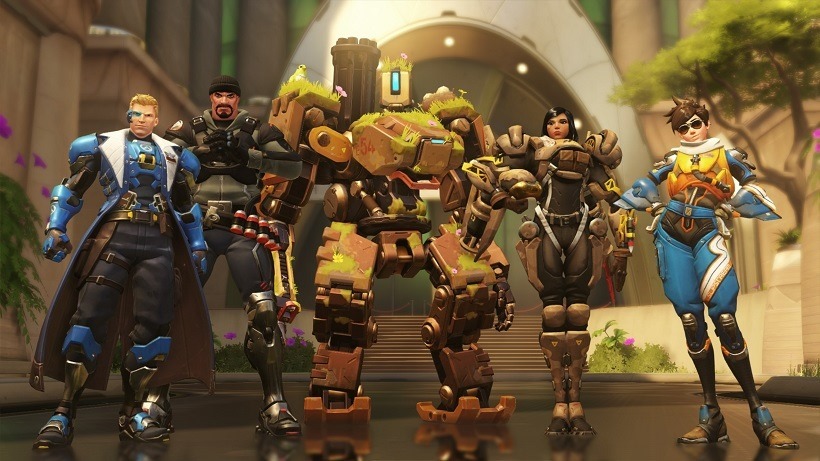 Overwatch was an addiction of mine when it went into closed beta near the end of last year, and I've been missing it ever since Blizzard took it offline for the holidays. In that time they've been busy too, tinkering with all the feedback they've received over the last beta period to launch a different, more refined multiplayer experience when it comes back online. And just as promised, it's going to be really soon.
The Overwatch beta will be back online on February 9th in America and the USA, and a few days later in Europe. Blizzard revealed the news while promising that all previous beta entrants will still have access, on top of the many more thousand invites that will be sent out to new players. So it's a good time to opt-in now if you haven't already.
This won't be the same game that we played last year though. Overwatch now has a progression system outside of matches, which will take stats and progress across now two different game modes. The new game mode is still a bit of a mystery, but Blizzard have said that it shakes up the standard formula rather drastically. There's also a pair of new maps, some much needed character rebalancing and new Private Match options – including modes featuring full A.I enemies for you to practice with.
The time offline has certainly been well spent, and I don't doubt for a minute that Blizzard will do it again sometime before the game's actual launch in June this year. Overwatch is going to live or die by its balance and content in the first month, so these extensive tests only prove Blizzard's dedication to that.
And we get to play more Overwatch in less than a week, which is always fine by me.
Last Updated: February 4, 2016