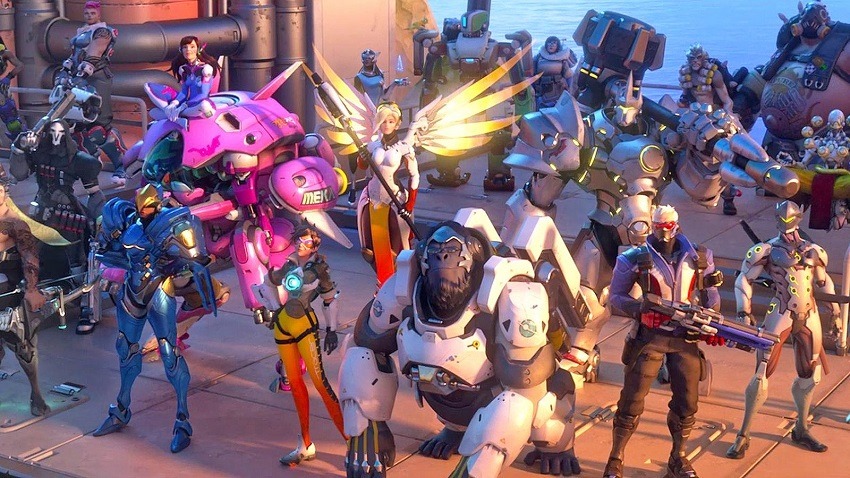 Overwatch has been a standout title for Blizzard, born from the ashes of a failed MMO. You'd never say as much, considering just how polished, balanced and captivating the online shooter is. It's also strange to think that it's been out for a whole year already – which means it's time for a celebration. Blizzard is hosting an Overwatch Anniversary event, and you're invited to join in the loot box festivities.
First, though, you should really check out this pretty great look back at all the major events over the past year, including some of the more novel limited modes that Blizzard have launched for free over their seasonal events.
Blizzard is launching their Overwatch Anniversary event next week. Starting May 23rd and running through to June 12th, the event will allow players to earn and purchase typical seasonal exclusive loot boxes, packed with new skins, sprays, emotes and more. They're also teasing some more details for the event that will be revealed soon – which perhaps pertain to a new game mode. Or even the return of all their previous ones for a limited time.
Along with the event, Blizzard is also opening up Overwatch for another free weekend, starting on May 26th and running until May 29th. A new "GOTY" Edition of Overwatch will also go on sale soon for PC, Xbox One and PS4. The originally Origins Edition exclusive character skins will be included, as well as 10 loot boxes for you to gleefully unwrap. The collection will also include digital goodies for Diablo III, StarCraft II, Heroes of the Storm and World of WarCraft, in classic Blizzard style.
Overwatch is still incredibly fun to play, so if you've somehow managed to stay away for a whole year there's really no excuse now. Get some.
Last Updated: May 18, 2017