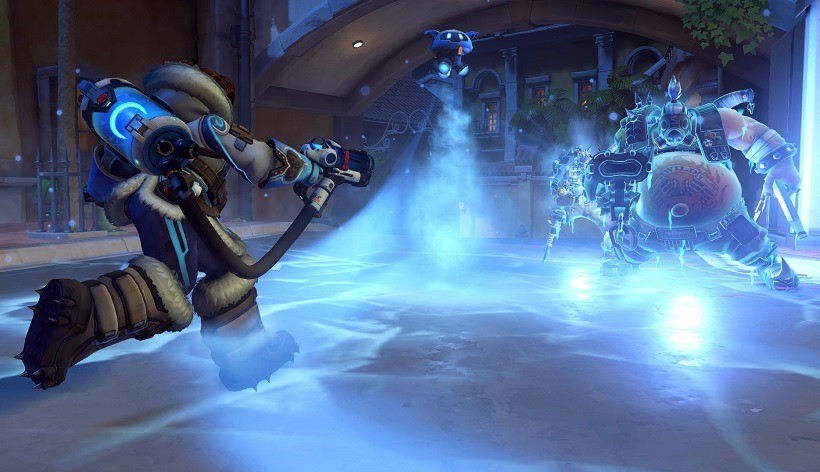 I am 100% sold on Overwatch. To me, Blizzard's first ever FPS is the best thing since sliced bread, and I absolutely cannot wait for everybody to get their hands on it. Unfortunately, beta access isn't free to all, meaning many will have to wait for the game's release on June 21 2016 (assuming there is no delay). In the meantime, I would fully recommend hopping onto the hype train, because Overwatch will launch with 21 heroes, all of which, I can confirm, are varied, and a ton of fun to play!
At BlizzCon, I sat down with Jeff Kaplan, Game Director (and Vice President of Blizzard), and Timothy Forward, the Lead Software Engineer, to find out more about the roster, and if it has been challenging trying to keep the balance in check. 
Kaplan: We have really amazing design staff. We've got people on our team who have worked on StarCraft II and World of Warcraft. They've got a lot of experience in balancing, and they've brought it all to Overwatch.

Sometimes when you have a small number of heroes, it's hard to balance them. They have to be kinda perfect against each other. The more that number grows however, in some ways, balancing becomes easier. You have somebody like Bastion for example, who doesn't have one single hard counter. He can be sorted out by the likes of of Pharah, Reaper, Tracer, Reinhardt, Zarya, and Symmetra.

Ford: I think on top of that, there's the level design and that third dimension, right? There's always skill involved when you're playing a shooter and you can make any hero work to some extent. Additionally, players can choose to swap their characters on the fly. This gives them the opportunity to react to whatever strategy the enemy has employed. It's always surprising to us when we're watching people play the beta, coming up with strategies that we had not anticipated, but they work because of how deep the game is.
When I first heard about Overwatch, I was convinced that it would be a F2P title. After spending time with the game however, it was blatantly obvious that such a model wouldn't work. Blizzard confirmed my suspicions at the conference, and announced that their shooter would be getting a proper, full retail release with the accompanying price.
This package would come with the whole game, including every single hero. I did express some concern though on the possibility of there being extras tacked on as DLC…
Kaplan: Everything we've announced so far will come with the game. There's not anything on day 1 that you're going to buy separately. We're not announcing these 21 heroes, and then suddenly on launch there are 5 new ones up for purchase. Overwatch is more of a traditional boxed model. If I could liken it to other titles like Street Fighter or Super Smash Bros for example; the content of the box is the heroes.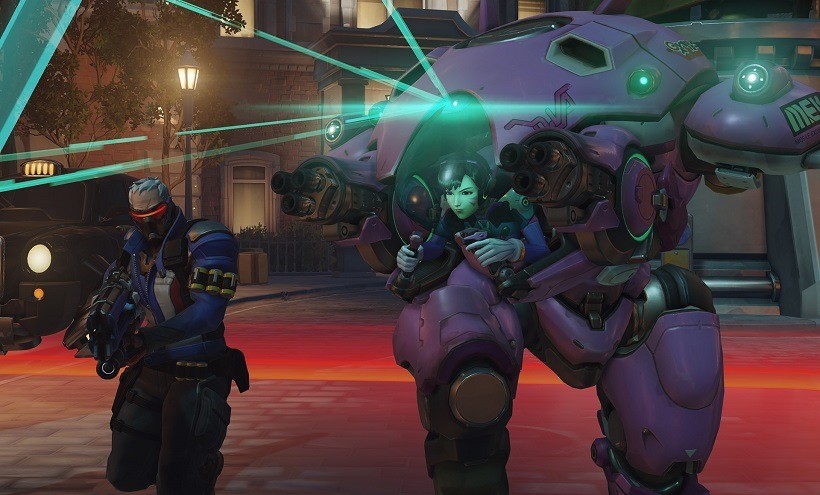 I can understand that completely, especially with that example of other fighting games. I did still ask if we would be seeing new characters beyond the 21 in future…
Kaplan: I don't think we know quite yet. Right now, our entire focus is on making a great game for launch. At this point, we're like, "here's a great offering" – let's figure that out. After that, we're going to look at how the games being played live, and if we feel like the game is stagnant because there's not enough change in heroes, or if our player base want something extra past the 21, then that's a discussion we will have at that time.
So yes, I do think we will be seeing future heroes added on at a later stage, and I do think they will cost something – that's just my opinion. I'm not fond of that model personally, but again, it's the same sort strategy that Street Fighter and Super Smash Bros go for, and that's considered to be pretty normal by todays standards. Buying the game gives access to a core lineup,  anything extra will cost a handful of dollars.
Perhaps I'll be wrong though, and Blizzard will grow their roster naturally, at no additional cost, and opt to make their cash off cosmetics and skins instead – something we know Overwatch will have for sure. Whatever the decision, I think Overwatch is going to be amazing regardless. June 2016 can't come soon enough!
Last Updated: November 16, 2015