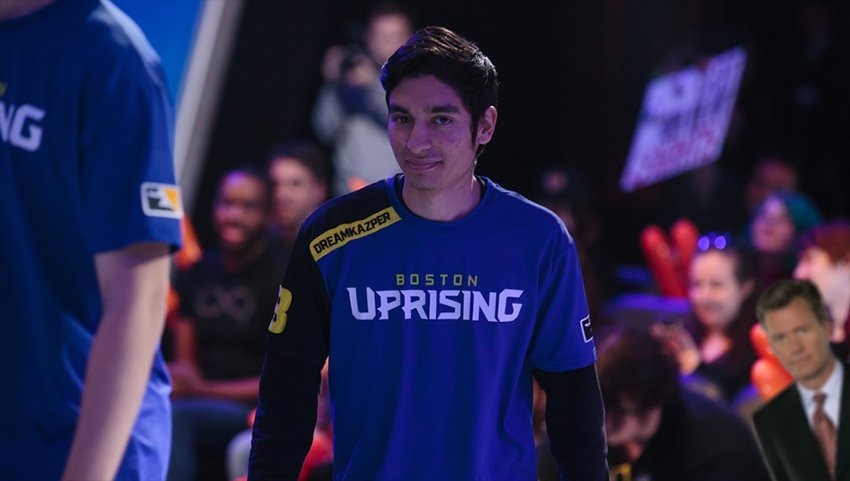 If the Overwatch League was an attempt to professionalise esports in a way that was analogous to real sports, then it's been a roaring success. Not because it's put esports on the same footing as traditional sports, but rather that it seems to be a home for scandal and intrigue. We've seen suspensions for toxic behaviour, sexual impropriety and more suspensions for more toxic behaviour .
Now another player has been given the boot for sexual misconduct. Overwatch League team Boston Uprising has suspended one of its best players after allegations that he tried to engage in a sexual relationship with an underage girl. Jonathan "DreamKazper" Sanchez, 21, has been suspended from the team after screenshots implicating Sanchez emerged. They showed him actively trying to pursue a sexual relationship with a girl that he believed to be 14 or 15. A statement from the girl says that Sanchez knew her age, and used his position to get her to send nudes, which were reciprocated.
Boston uprising released a short statement via Twitter:
"The Boston Uprising has learned of allegations against Jonathan 'DreamKazper' Sanchez," the tweet says. "We take all allegations of this nature very seriously and as a result DreamKazper has been suspended from the Boston Uprising indefinitely. We will not be commenting any further while we investigate the matter."
While Sanchez himself has remained quiet, the Overwatch League itself has chimed in.
Earlier today the Overwatch League was made aware of the allegations against Jonathan "DreamKazper" Sanchez. He is suspended indefinitely while the league investigates this matter.

— Overwatch League (@overwatchleague) April 8, 2018
The claims have not been verified any sort of law enforcement, but they were serious enough for both the team and the league to suspend Sanchez pending further investigation.
Like esports?
Check out esports central
Last Updated: April 9, 2018