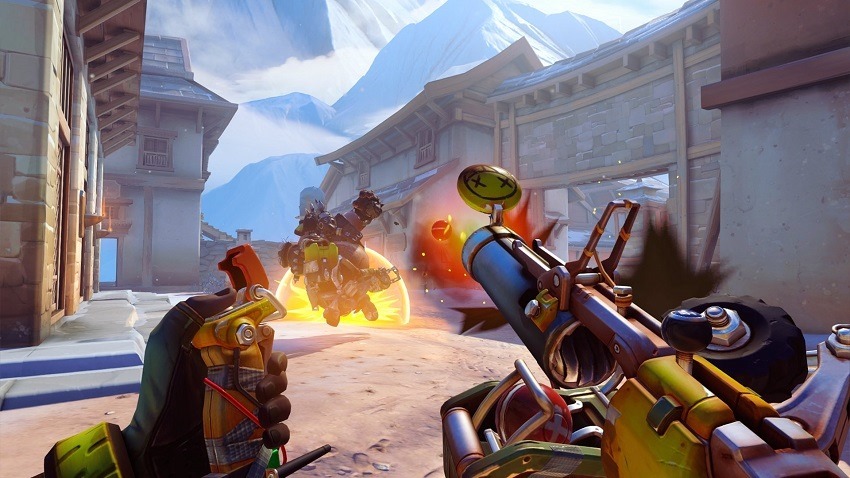 Considering it was born from the failure of an MMO, I think even Blizzard is a little fascinated by just how well the world has taken to Overwatch. In November of last year the developer celebrated 20 million registered players, and it's taken less than two months to increase that figure by a quarter. Yesterday, Blizzard welcomed the 25th million player into their class-based shooter world, celebrating their success with a post on social media.
Overwatch's previous 20 million record set a new bar for the developer, with it being the fastest growing game the studio has put out to date. It doesn't necessarily translate to the number of copies the game has sold (which must be close, if not even more given some players choose to purchase multiple copies), but any game with this number of registered players is clearly doing something very right.
The world needs heroes, and over 25 MILLION have answered the call!

The fight for the future isn't over yet, though… Are you with us? pic.twitter.com/aVoON7QwMB

— Overwatch (@PlayOverwatch) 26 January 2017
A lot of that has to do with the support Blizzard has fed into the game, which start and stop with the many free events that have made their way into the game over the past year. Right now Blizzard is hosting the Year of the Rooster, which adds new seasonal loot boxes to the game along with a brand new Capture the Flag mode. A few weeks ago there was the Christmas Event, and a few weeks prior Blizzard included another new game mode with their Halloween special. That sort of post-launch support comes few and far between, but it's working in Blizzard's favour.
It also helps that the game is constantly being tweaked to help shift the meta, that goes hand in hand with a polished, well-rounded package that still captivates players despite having only two (now three!) game modes. Overwatch will likely continue to soar through 2017, and Blizzard already have plans to address characters like Bastion in the near future. No matter which way you cut it, Blizzard have that Midas touch.
Last Updated: January 27, 2017