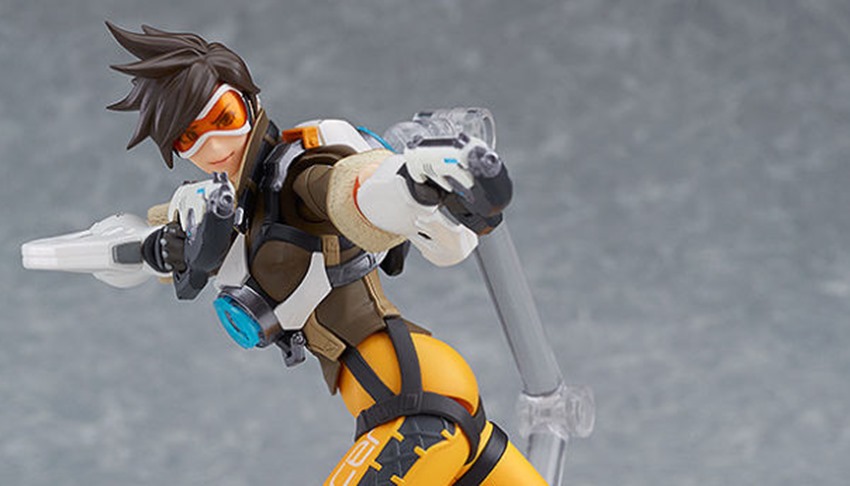 You can usually rely on Blizzard Entertainment to make some really good games, a statement that I certainly am not making while under any form of duress as Gavin watches me from across the hallway whenever he has a break from his latest round of Overwatch. You can also rely on Blizzard to merchandise the hell out of their properties after launch, something which fans are happy to throw their credit cards at.
I'm not complaining either: Blizzard has terrific merchandise for the die-hard fans out there. You can get pretty much anything from swanky World of WarCraft bathrobes to devilish Diablo skateboards if the mood strikes you. Their real money-maker usually comes from figures, however. Beautifully detailed statues of their StarCraft, WarCraft and Overwatch characters which look like the highest form of art.
Action figures? I think Blizzard's marketing team has dropped the ball in that department over the years. You're probably racing to the end of the article to tell me how wrong I am, a World of WarCraft figure in your hand from McFarlane Toys that boasts a gorgeous amount of detail and colour. Hear me out though: That's an inaction figure when you think about it.
Me, I'm wanting something that I can have fun posing. Something that I can set up to mimic the actions of my heroes. The only purpose I have for an Overwatch Pop-Vinyl is to use it to see how powerful my new microwave is, but Good Smile's Figma Tracer figure is simply outstanding. Look at this beauty:
Want one? You'll have to wait until December and fork over $55 for everyone's favourite British chrononaut. She'll come with three faces, signature pistols and a pulse bomb as well. Hopefully she won't be the only figure, as I'll gladly buy an entire army of Genji and Reaper figures if Good Smile expands on this license. Cheers luv.
Last Updated: June 9, 2017