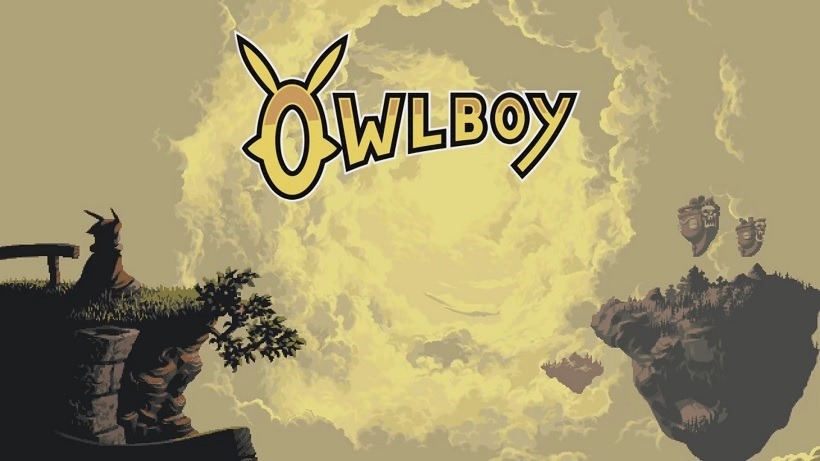 I won't pretend to have known about Owlboy ever since development on it began, because I doubt you'll find many people who have [Zoe edit: also because Sandy was still a child 8 years ago]. In an age where the indie bubble was still inflating, Owlboy set out to be one of its first big hits. A heavy pixel-art platformer packed with gorgeous animations and heart, Owlboy seems like a game you probably should've already fallen in love with. And its seems that finally we'll get the chance to really soon.
A new gameplay trailer for the long in development title was posted by developers D-Pad late last night. It shows off some of the stunning artwork that brings the game to life, with D-Pad describing the style as "high-bit". You play as Owlboy – a flight gifted hero that uses his powers to traverse this strange world in increasingly complex ways. Otus, Owlboy's real name, is able to grab other characters to enhance his abilities – which will come in handy during some climatic boss battles.
Owlboy hasn't been in idle development for the past eight years either. The platformer has been nominated for (and won) multiple awards already, including a nomination for excellence in visual arts at the 2013 Independent Game Festival and a win in "best in play" at GDC Play 2015. D-Pad call their title "love letter to pixel art for a new audience,", and promise to have lots more information to share about its imminent release at PAX West in September.
So if it hasn't been on your radar for a while now, it certainly seems like Owlboy is a new indie darling to watch. Personally I'm all in for the art alone, and I can appreciate just how much effort has gone into the silky smooth animations in every little bit of the gameplay footage above. If Owlboy manages to be a great platformer on top of that, well that's just a bonus at this point.
Last Updated: August 25, 2016