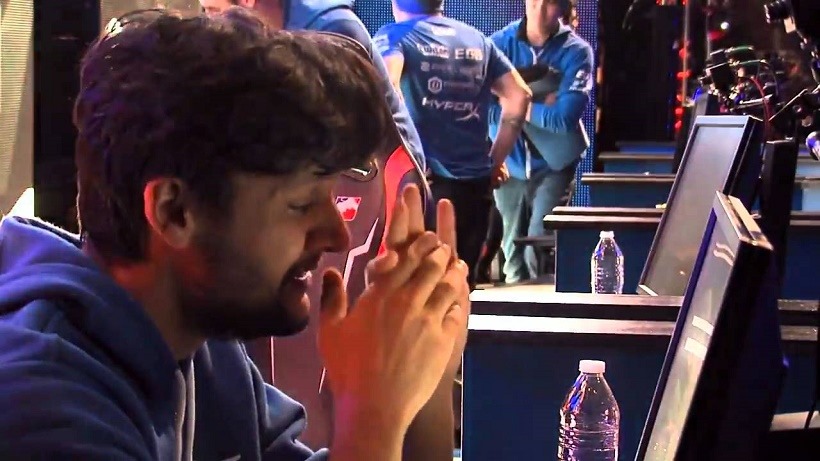 eSports is getting more and more attention from mainstream media, and that's great. What's not so great is how they portray it. Some of them demonstrate "staged ignorance," but I'm here to help you spread the right message to those who are interested in knowing more about eSports. The aim here is to push those of you who may be brought into these situations in the future, and plead with you to drive the content in the correct direction despite the "lol what is eSports even" attitude forced upon you by the hosts.
I'll offer a short guide on how to conduct yourself, a guide which you can use in everyday life as well when talking to family members, friends, or even the person sitting next to you on the airplane.
Step one: Be precise
eSport is an extremely broad topic. Honestly, most of us who share the passion for eSports can talk for hours about the topic. Most of the time your interested party won't be too interested in every small detail about the origins, the players, the teams, etc. Your duty is to be precise, stick to the facts, and portray it in a way they can understand without sounding condescending. A go-to topic is often throwing numbers at them. Here's a few I like to use when talking to the uninformed about eSports. I'll give you a few bullets for talking points.
The 2015 Dota 2 International Prize pool was $18 million.
League of Legends grand final had a concurrent viewership of 27 million people
If you want to look closer to home:
The DGL has a few thousand players in their league.
The DGL just announced a R1 million masters series.
Step two: be captivating
Not all of us are blessed with the ability to tell campsite stories. Try to keep your stories as captivating as possible. You don't want to bore you listeners with random facts, jargon and terms they may not understand. Once again you need to be open to their questions, while not being condescending. Expect the odd jab at the fact they're assuming it's nerdy kids sitting behind their computer screens. Help them understand and keep them interested. Involve them in your conversations, else you will end up lecturing them, instead of having a conversation with them.
"Do you play any games?" "Oh, well Candy Crush isn't really an eSports, but they are owned by Activision Blizzard…"
"These gamers are essentially athletes who dedicate their time to [insert whatever here]"
Again these are just two examples of real conversations I've had with random bystanders and family members.
Step three: Spill your passion
Tell them about yourself. After all, if you find yourself in these situations you're bound to have some sort of achievement to share with them. Help them relate your passion and achievements to something they're interested in. You're more than likely empathize with them, helping them to understand why this is such an important part of your life. If you have the time and resources show them videos and pictures. This video is a personal favourite which I've shown to far too many people.
Step four: Leave them wanting more
If you've followed the first three steps, and feel as if you've succeeded in piquing their interest, offer them resources to continue following eSports. Tell them about Twitch, tournaments and other websites where they can follow and remain involved in eSports. There are plenty of free to play games out there such as Dota 2, League of Legends and Heroes of the Storm. If they're not interested in playing but rather interested in following, this is where you close the deal.
Even if they're doing it to be polite, don't hold back. Chances are they get home and tell their friends and family about the passionate young person they met and continue to spread the word. They may not be into it yet, but as eSports grows they will more than likely see it somewhere else, and the knowledge you've shared will make the process of understanding a whole lot easier.
Go forth and spread the word.
Last Updated: April 8, 2016