News coming out of Sweden as Patrick Söderlund, former chief design officer of Electronic Arts, revealed details of a new game from his new studio, Embark.
In a blog post on Medium, Söderlund revealed that following the company's settling in Stockholm and the hiring of 50 new employees, work immediately commenced on a new venture.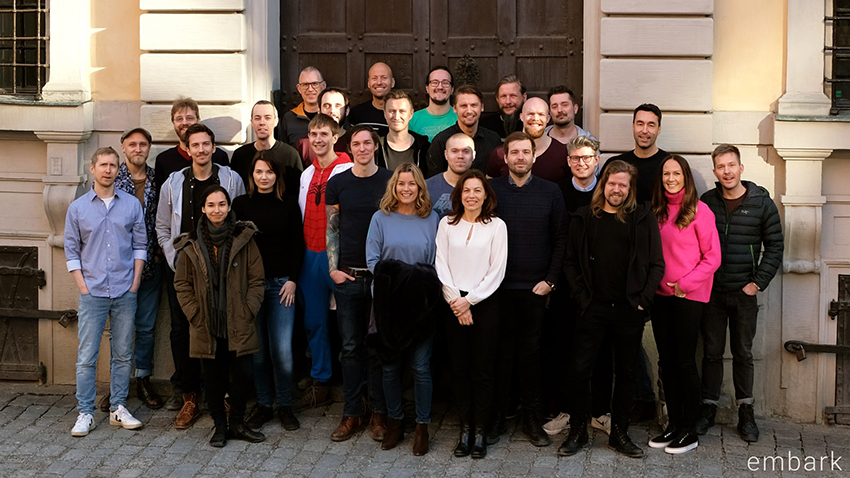 "In a shorter time than I would have expected, the early team here settled around an idea for our first proper game ," he explained. "An idea that we were immediately excited about, that resonates with our mission, and that we have now begun prototyping."

"Beyond getting started with our first game, we have one large overarching ambition; in essence, we think it's too hard for people that aren't professional game developers to create games, and we want to blur the line between playing and making, with games and tools that empower anyone to create."
While noting that there may be changes along the way, the as-yet untitled free-to-play game will be set in the distant future, and centre on a cooperative experience. Thanks to a batch of some early concept art, we have an idea of what this experience may look like: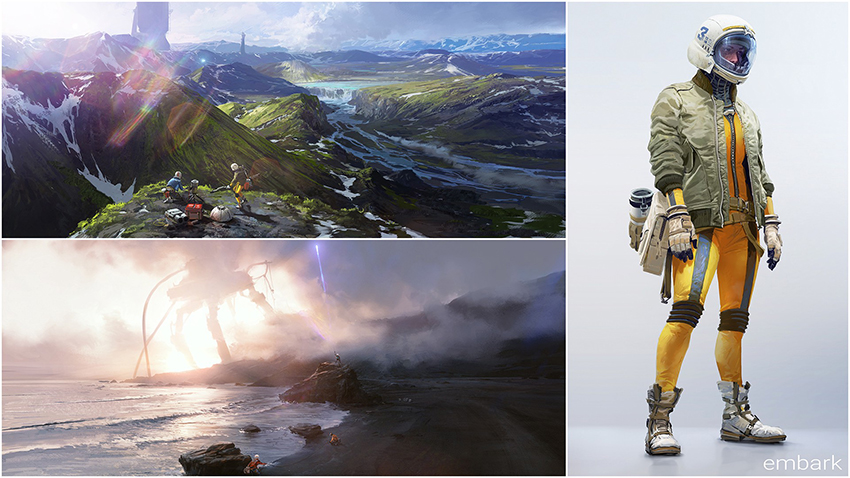 That imagery in itself is amazing, but Embark then doubled down on the visual ambitions and presented a terrain test video. Check it out:
According to Söderlund, "Our goal with this terrain test was to see how far we could push visual fidelity on a large scale (256 square kilometers), with completely dynamic weather & lighting, and without having to be a huge team." The terrain test is the result of Embark making use of Epic's Unreal engine combined with its own technology. "Everything in this clip was created by three people over three weeks, using real-world scanned data, procedurally placed objects, and some great tools," he elaborated.
There are still a great deal of unknown details, however Söderlund assured that more updates were on the way. "In the coming months, we're going share more with you about our journey, the challenges we face, the problems we (hopefully) solve, and the things we learn along the way."
Last Updated: February 21, 2019