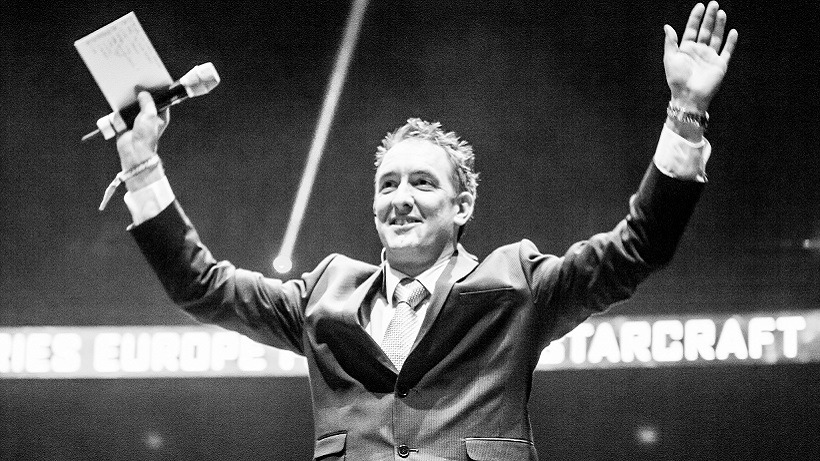 You may have heard the news, Paul "ReDeYe" Chaloner is in South Africa and hosting tonight's official Launch of the Telkom Digital Gaming League's Master Series. We understand this name might be foreign to most, but that's why I'm here, to explain just why this is pretty awesome.
Thrilled to announce I'm heading to South Africa to MC the #TelkomDGL event! Thanks to @TelkomZA for making a dream come true! #BucketList

— ReDeYe (@PaulChaloner) January 18, 2016
Who is ReDeYe?
Since the beginning of my broadcasting career there have always been two people I draw a lot of inspiration from: Sean "Day[9]" Plott and Paul "ReDeYe" Chaloner. Chaloner may seem like a massive deal now, but much like I did, he hit the eSports buzz in the beginning (globally) and had his fair share of struggles.
Chaloner got his start in Quake and Counter-Strike in the early 00's where he stepped into a Quake match, not knowing too much about Quake, but impressing both himself and a large audience. Soon after that he exploded onto the eSports scene hosting eSports events around the world, many gaming TV shows and even a rock concert hosted by Ubisoft. His long standing contract with WCG is, in my opinion, is what bolstered his fame, but he also attended QuakeCon, ESWC, and various other major eSports Tournaments.
It was during his Starcraft II years, while working for ESL, that I started paying attention to ReDeYe, and as Stracraft II fell off the scene I was pleased to see him picking up Dota 2 as a desk host when he first hosted ESL Frankfurt Dota 2. He did not know much about the game at the time, but his presence in the Dota 2 scene was felt and people loved him. He went on to host the desk at The International 5 in 2015, and has since attended many major Dota 2 and Counter-Strike: Global Offensive tournaments.
He took the preferred path of commentator-turned-host, and has quickly become the best in the business. Chaloner's resume is a short novel in a sense; he has worked in almost every single competitive eSport, such as: Unreal Tournament, Quake, Counter-Strike, Starcraft II, Dota 2, League of Lgends, Call of Duty 2, and even World of Tanks. Let's also not forget he's a total badass as well.
There you have it, a brief history of Paul "ReDeYe" Chaloner, and why the DGL have chosen him as their host and MC for tonight's launch event.
The DGL Decision
According to many, the DGL Masters is a big step in South African eSports. The Masters is taking every ounce of criticism from previous DGL Leagues and Championships, and hopefully righting those wrongs. The prizes are planned to be larger, the tournaments more frequent and the production more professional – hopefully promoting South African eSports on a global scale.
Initially I was rather undecided on the decision to bring in Chaloner for the event. I personally felt this was a great opportunity to punt local talent and kick off a great year for South African eSports. But now I see the fruits of their labour as Chaloner seems to be thoroughly enjoying his time in South Africa and is more than capable of punting the local scene himself. His influence in South Africa will travel for miles, and with this the international community will hopefully begin to take notice of little sunny South Africa.
2016 Is going to be a great year indeed.
Like esports?
Check out esports central
Last Updated: January 21, 2016