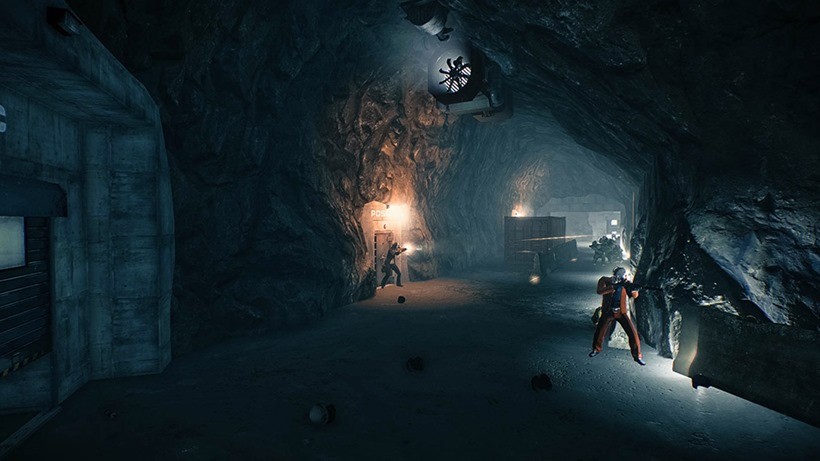 I've never played bank robber simulator, PayDay 2, nor have I seen the 1991 film, Point Break. If you on the other hand, happen to be a fan of both, good news – there's some extra content coming to Overkill's shooter which marries the two of them together.
The Point Break Heists DLC is here to tie in with the remake of the 90s film – which will be coming to a cinema near you on December the 25th. If you couldn't be bothered to give up your Christmas to watch it, you can enjoy some new PayDay 2 robberies instead, which will be out as soon as tomorrow (via VG247):
We're proud to announce a collaboration between PAYDAY 2 and Point Break, a dream come true for us developers. For those of you who've been playing PAYDAY games since the first one came out, you know Point Break was one of the heist movies that was the core inspiration for PAYDAY. Bodhi's Pool Repair, anyone?
There are two parts to the new content. There will be some premium, paid-for goodies, and free content too to appease those who don't wish to cough up extra cash. Here's an overview of both:
The Point Break Heists DLC – $6.99
2 new heists – Beneath the Mountain & Birth of Sky
10 new achievements – 5 for each heist
A new pistol secondary weapon
Four melee weapons
6 new songs added- 2 all-new heist themes composed Simon Viklund, and 4 menu themes from the Point Break soundtrack [http://smarturl.it/PointBreak].
New contact – Locke
4 new masks, patterns and materials
Bodhi Character Pack DLC – FREE
Bodhi – new playable character
A new sniper rifle primary weapon
A new melee weapon
A new perk deck featuring 9 perks
2 new masks
I wonder what the PayDay 2 community is looking like at the moment, given that they didn't respond well to the announcement of essentially pay-to-win microtransactions. Overkill have since apologised, but I have no idea if it has appeased their furious fans. A part of me feels this content would've been the perfect peace offering – had they made it free. That being said, $6.99 is hardly going to break the bank, and there is other free stuff thrown in too for everybody anyway.
Last Updated: December 2, 2015