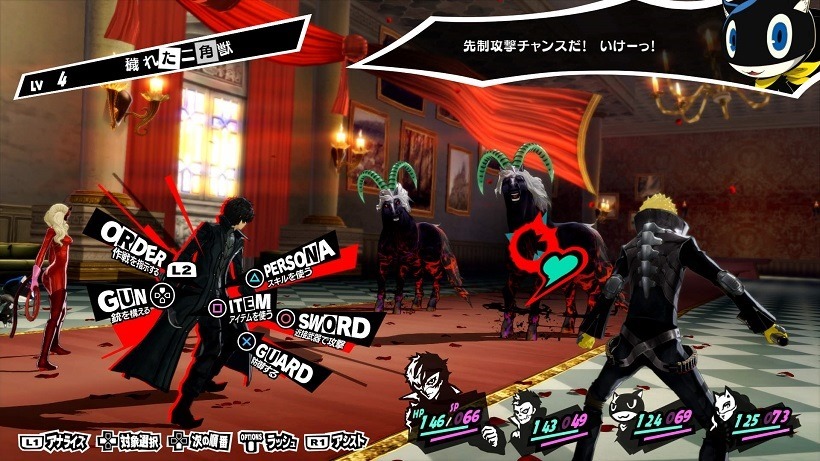 I've been playing Persona 4 Golden on Vita for the past few months now (it's an on-going endeavour), and its quite remarkable how accomplished it is for a relatively old game. It's got some mature themes, some great RPG mechanics and, above all, a distinctly diverse and interesting cast. They're brought to life through great voice acting, which is the reason the West is still waiting for Persona 5 to release.
Persona 5 has been out in Japan for a couple of weeks now, but literally everywhere else is waiting patiently for the game to be localised and wrapped up for launch in February next year. It's a gruelling process that I can't imagine to be easy, especially with the massive focus on dialogue and narrative this series has. So it's still a while away, but at least now you can gawk over the main voices that will be ringing in your ears for hours when the game does hit shelves.
Xander Mobus: Protagonist
Cassandra Morris: Morgana
Max Mittelman: Ryuji Sakamoto
Erika Harlacher: Ann Takamaki
Matt Mercer: Yusuke Kitagawa
Cherami Leigh: Makoto Niijima
Erica Lindbeck: Futaba Sakura
Xanthe Huynh: Haru Okumura
Robbie Daymond: Goro Akechi
The announcement was accompanied by a short new trailer, which shows off Smash Bros. announcer Xander Mobus strutting his stuff as Persona 5's protagonist. The gameplay is as stylish as ever, with the sequel's red and black motif blending incredibly well the the over the top stylisation of…well literally everything.
If you're a little confused by everything that's going on, don't fret. I felt the same way earlier this year, captivated by a trailer for a sequel I had no experience with. Persona 4 has acted as a neat introduction to the way the series handles itself, and I find it almost cathartic to take on it's long, gruelling dungeons. Persona 5, then, can't come soon enough. It's out on PS4 on February 14th.
Last Updated: October 20, 2016