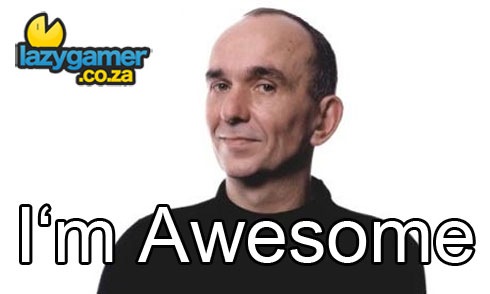 The man who built Bullfrog and Lionhead, Peter Molyneux has claimed he's learned from his oft-repeated mistake of over promising, and over delivering.
In a tweet, the Creative Director of Microsoft Game Studios, Europe said "I definitely have learnt my lesson about over-promising. There is a ton of work to do for sure, and the team are working hard. I truly believe."
Molyneux is known for over-hyping and exaggerating features about his games which never materialise – then promises to come back down to earth and stop overhyping his creations.
…and then he starts overhyping his creations. Thing is? I don't actually want Peter Molyneux to stop his pie-in-the-sky waffling. Molyneux is a dreamer – and while his dreams may not be nearly as revolutionary as he envisions them, the gaming industry needs people like him.
They're the sort of people who make it so we're not constantly bombarded with cookie-cutter fps, after cookie-cutter fps, after cookie-cutter fps. Fable III – sans HUD and levelling system – will be available before the holidays. Probably after an abundance of hyperbole.
Source : Twitter
Last Updated: February 16, 2010