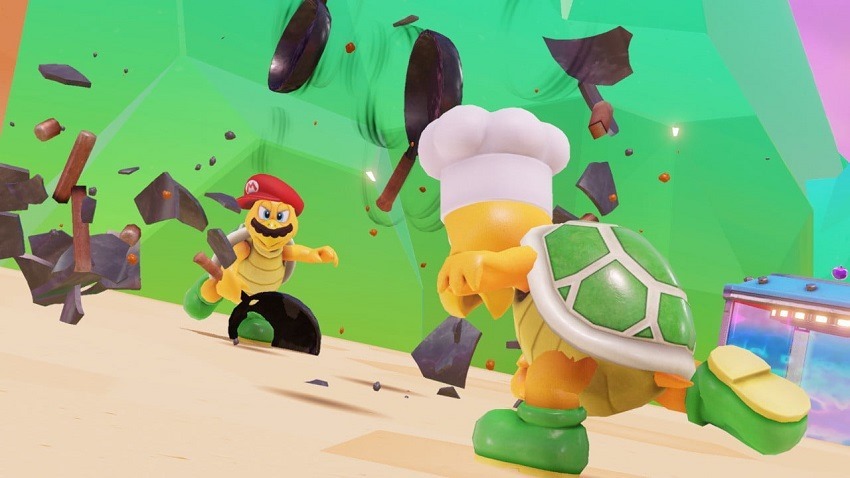 Super Mario Odyssey is just three weeks away, which seems ridiculous for a game we didn't even know existed this time last year. As a way to cap (ha) off a stellar year for the Nintendo Switch, Odyssey stands as the last big Nintendo exclusive for the platform. And it looks spectacular, from the many times we've seen it in motion or had the chance to play it ourselves. But outside of the main moon hunting adventure, there seem to be quite a few features that Odyssey is hiding around some corners.
A new extensive trailer from the Japanese arm of Nintendo shows off a lot of footage you might have already seen, but it does delve into some features that have otherwise not been announced yet. Like most other AAA titles now, Mario Odyssey will ship with a photo mode, for example. Separate to the screenshot button on the Switch itself, this mode will let you free pan the camera and apply a bunch of filters to the action to take that perfect Odyssey shot. I'm terrible at using these tools properly but I'd love to see what many others who aren't, manage to do with it.
Alongside that, Mario Odyssey seems to feature a handful of mini-games too, that will tie into some online functionality. You'll be able to host your scores on leaderboards for friends to challenge and see, across a variety of small games that seem like neat distractions from the main action. Odyssey doesn't feature any other sort of multiplayer features, so this is the best you're going to get if that's something you were looking for.
They're extra bits on top of the icing, especially for a game that so far has failed to show even the slightest indicator of stumbling. Odyssey is out on Nintendo Switch on October 27th.
Last Updated: October 6, 2017